COSMOS Sailing Cruises and Charters
Page: Georgian Bay Star Gazing Overnight
HOME
ABOUT US
OUR FLEET
Hunter 340 Yacht
Hunter 410 Yacht
Hunter 460 Yacht
DESTINATIONS
Our Destinations
Georgian Bay North Channel
Mackinac Island Paradise
Caribbean
Passage Making
CHARTERS
Our Charter Programs
Bareboat Charters
Crewed Charters
Georgian Bay Corporate Charter
Georgian Bay Dinner Cruise
Georgian Bay Overnight Star Gazing
Georgian Bay Weekend Cruise
Georgian Bay Week Long And Longer
Georgian Bay Half Day Or Full Day Cruises
Caribbean Week Long
ECO Tours
Menu Planning
CRUISE & LEARN
Cruise & Learn Courses
Sail Canada
American Sailing Assoc.
GIVE A GIFT
ITINERARY
Georgian Bay North Channel Itinerary
Caribbean Itinerary
SPECIALS
Our Specials
Last Minute Bookings
Early Bird Specials
Unique Adventures
PRICING
Georgian Bay Rates All Inclusive
Georgian Bay Rates Skipper
Georgian Bay Rates Bareboat
Georgian Bay Cook Rates
Bookings and Payment Terms
Caribbean Rates All Inclusive
YACHT DELIVERY
Licenses
TESTIMONIALS
FAQS
CONTACT US
PRIVACY
GEORGIAN BAY STAR GAZING OVERNIGHT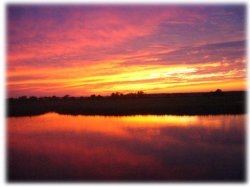 This special Georgian Bay star gazing overnight cruise is ideal for avid star gazers, amateur astronomers, or anyone interested in the learning about the heavens. The location is ideal if you are looking for a night sky that is free from ambient light pollution. We set sail anytime after 1900 (7pm) and would head for Beausoleil Island (one of Canada's 44 National Parks), where guests could go ashore and set up their equipment, or use COSMOS' equipment, for a fantastic view of the heavens free of any light pollution. We would return to the charter base no later than 0700 (7am) the next morning.
This 'All Inclusive Plan' Georgian Bay Star Gazing overnight cruise includes a midnight snack, or an early morning breakfast, depending on guests' preferences. If you wanted to bring your own provisioning, you could choose the 'Skipper Plan' that would include the yacht and professional crew. Guests will sleep on board for the night and the charter includes bedding, and toweling for a maximum of 6 guests. You only need to bring your personal effects and optical equipment.
For a sample itinerary, see ITINERARY, and see PRICING for the charter rates.
Note: The 'Bareboat Plan' is not offered for Over-Night Star Gazing charters.