Awesome Bachelorette Party Ideas
It's wedding season again! If you're looking for unique and awesome bachelorette party ideas then you've come to the right place. Why not consider a most memorable experience prior to your best friend's wedding? Break away from the traditional and offer something different.
A bachelorette party is supposed to be a time for the bride to relax and hang out with her girlfriends. COSMOS Yacht Charters can provide a one day sailing cruise for up to 12 guests on the refreshing waters of beautiful Georgian Bay, often believed to be one of Ontario's best kept secrets. It's sure to be an amazing experience for all on board; not just the lucky lady getting ready to tie the knot.
Enjoy a fun filled day of sailing amongst the famous 30,000 islands of the Georgian Bay Islands National Park, the world's largest freshwater archipelago. Perhaps you'd like to hike one of the gorgeous nature trails on Beausoleil Island, the park's largest island which is just a short sail from Midland, Ontario. The island also offers sandy beaches for swimming or just lazing in the sun with your friends.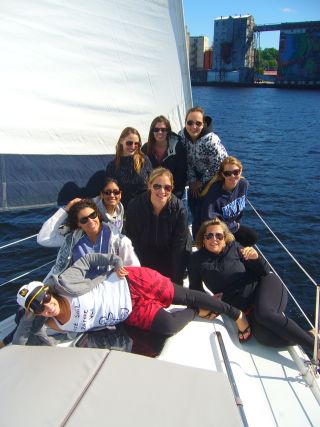 These magnificent islands can be reached only by boat. Here you'll discover spectacular landscapes, rugged rock formations and the beauty of the Canadian Shield.
Give your best friend a time to relax and take her mind off all the worry and upset that goes along with wedding planning. Get your bachelorette party ideas flowing and do it while cruising one of the best fresh water sailing areas in the world. It will truely be a memorable experience for all!