COSMOS Sailing Cruises and Charters
Page: Caribbean Itinerary
HOME
ABOUT US
OUR FLEET
Hunter 340 Yacht
Hunter 410 Yacht
Hunter 460 Yacht
DESTINATIONS
Our Destinations
Georgian Bay North Channel
Mackinac Island Paradise
Caribbean
Passage Making
CHARTERS
Our Charter Programs
Bareboat Charters
Crewed Charters
Georgian Bay Corporate Charter
Georgian Bay Dinner Cruise
Georgian Bay Overnight Star Gazing
Georgian Bay Weekend Cruise
Georgian Bay Week Long And Longer
Georgian Bay Half Day Or Full Day Cruises
Caribbean Week Long
ECO Tours
Menu Planning
CRUISE & LEARN
Cruise & Learn Courses
Sail Canada
American Sailing Assoc.
GIVE A GIFT
ITINERARY
Georgian Bay North Channel Itinerary
Caribbean Itinerary
SPECIALS
Our Specials
Last Minute Bookings
Early Bird Specials
Unique Adventures
PRICING
Georgian Bay Rates All Inclusive
Georgian Bay Rates Skipper
Georgian Bay Rates Bareboat
Georgian Bay Cook Rates
Bookings and Payment Terms
Caribbean Rates All Inclusive
YACHT DELIVERY
Licenses
TESTIMONIALS
FAQS
CONTACT US
PRIVACY
ITINERARY: CARIBBEAN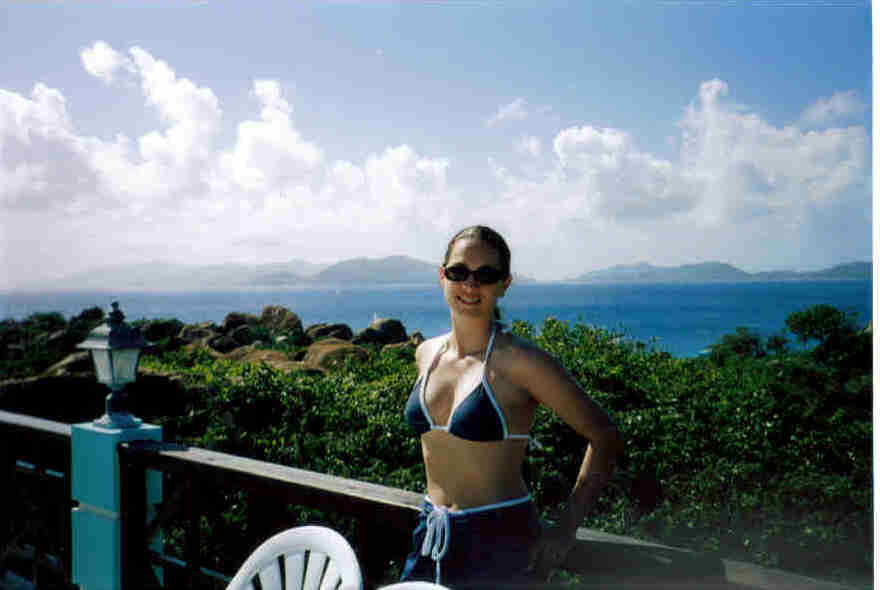 COSMOS only offers the All-Inclusive and the Skipper Plans in the Caribbean during the Winter months. (Excludes the Bareboat Plan)
Typically, guests who are booking a charter cruise in the Caribbean will not book anything less than a Week-Long charter.
Port of Departure – Yacht Haven Grande Marina, Charlotte Amalie, St. Thomas Island, U.S. Virgin Islands.
For a Week-Long (or longer) charter, your adventure begins when you arrive at the St. Thomas Island Airport. You will be met and transported to the yacht upon arrival. Within fifteen minutes you will be dockside at the newly renovated Yacht Haven Grande Marina. If you arrive early and have booked a hotel, you will be taken to your accommodations. With the All-Inclusive Plan, your vessel will be provisioned with all meals and beverages and ready to depart.
On arrival day, your Captain will give you a thorough briefing on the function of the yacht and safety systems on board before departure. All persons on board will be fitted for snorkeling equipment. Once guests unpack in their cabins, the mooring lines will be taken in and you will be underway!
For scuba divers, the plan can be modified to take in several excellent dive sites every day. Your Captain can give you several choices each day so the cruise route may never be exactly as originally planned - guests decide! Extending or shortening stays at particular locations is always possible. Weather (wind and sea swells) may limit choices for overnight anchorages and such decisions are always made with safety first in mind.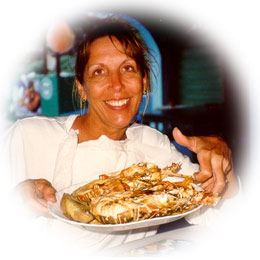 For those quests that would prefer to do more sailing, that is entirely possible. For example, slightly longer sailing days would enable guests to visit the infamous barrier reef, Anegada. This 11 mile long reef is the third largest of its kind in the world and offers some of the best eating lobster on the planet - the Anegada Lobster - especially succulent at the Big Bamboo Restaurant on Loblolly Bay! Most Virgin Island bare-boat charters are not permitted to go to Anegada so it has fewer visitors, thus making your journey all that more special. The North East shore of Anegada (open Atlantic Ocean) has miles of spectacular coral reefs which produce some of the best snorkeling in the British Virgin Islands.
Below is a sample Week-Long itinerary cruise of the U.S. and British Virgin Islands and some of the activities offered in this remarkable part of the world. It can be modified to accommodate your wishes on a day-by-day basis.
DAY 1
The first anchorage is Honeymoon Bay on Water Island or Christmas Cove on Great St. James Island, depending on the actual departure time. Enjoy a refreshing swim and a sunset drink before dinner cooked on the BBQ.

Night one is a relaxing night under the stars, swinging on anchor, to rest after your hectic day traveling - it is not a sleep over in the marina like most first days on charter holidays.
DAY 2
After a morning swim and a hearty breakfast, the yacht heads out through Current Cut to the U.S. Island of St. John. A lunch stop is made at Trunk Bay to snorkel at an underwater snorkeling park. Wander on the gorgeous beach, snorkel, swim and relax.

In the afternoon, we sail to the evening anchorage in Maho Bay or Francis Bay. Drop anchor and get secure for the evening. St. John is a National Park and is one of the most beautiful of all the Virgin Islands. Go ashore in the dinghy for a walk or swim and snorkel over the rich pink sand. After dinner, relax with a beverage, join in a game of Trivial Pursuit or do some sky watching!

DAY 3
After breakfast and a morning swim, the yacht sails to Soper's Hole on the British Island of Tortola and the crew secures the bow line to a mooring ball. The Captain will collect all guest passports and check in with Customs obtaining the required park permits. Shopping and provisioning can be done before a suggested lunch at Pusser's, a well know watering hole and restaurant, and has great pub food! A must is the local drink made from Pusser's rum called 'The Pain Killer'. It is optional to stay in Soper's Hole for the night, or shove off for Pelican Rock and the Indians region for some incredible snorkeling and scuba diving.

This location offers caves, arches, grottos and a wide variety of coral and sea life. After the dive and a healthy lunch aboard, the yacht heads to the evening anchorage in Hurricane Hole for a quiet secluded anchorage. The Bight (on Norman Island) nearby offers guests the option to party until dawn - you decide! After dinner take the dinghy over to the floating party boat Willy T for Caribbean drinks and dancing. The bartenders BJ & Kevin guarantee an exciting time for everyone. The Captain makes sure that everyone is chauffeured back and forth safely. If you are not in the mood for nightlife, you can enjoy a peaceful time on board, read, fish or go ashore and explore on foot.
DAY 4
After breakfast and a morning swim or snorkel, shove off for a 2-hour sail to Salt Island. Troll a fishing line on the way - you may catch a fresh dinner! A lunch stop is made at the famous wreck of The Rhone. Snorkeling, scuba diving and a walk ashore to visit the salt ponds are the afternoon activities.

The Rhone is one of the world's ten best scuba dives and is featured in the Hollywood movie 'The Deep'. If weather permits, the tour then takes guests to an evening anchorage at Dead Man Bay, White Bay or Manchioneel Bay located on Copper Island. Dead Man Bay is quiet and secluded while the latter two Bays are busy with bars and choice restaurants - guests choice!!

DAY 5
After breakfast and a swim or snorkel, sail past Ginger Island and Fallen Jerusalem to The Baths on the Island of Virgin Gorda. The Baths is the most popular site on the cruise. This geological wonder created by natural sea erosion features a huge pile of 'house size' granite boulders stacked on soft brown sugar sand. A spectacular path winds through the giant boulders, caves and small secluded side-lit pools - hence the name The Baths.

This is a great snorkeling spot unless there is a sea swell. Most of the day is spent at The Baths swimming, snorkeling and exploring the labyrinth of boulders and caves. By mid-afternoon the quests re-embark and sail to the evening anchorage at St. Thomas Bay or Spanish Town if more night life is desired, or Savannah Bay if peace, quiet and relaxation is the consensus on board.
DAY 6
After a delicious breakfast, a challenging three to four hour sail along the north shore of Tortola takes guests to one of two little idyllic deserted islands, Sandy Cay and Sandy Spit. The crew can lounge around sunbathing on the beach or snorkeling until mid-afternoon.

For a memorable last evening, one option is to head for Great Harbour on Jost Van Dyke Island - Foxy's Tamarind Bar and the Soggy Dollar Bar are world famous beach bars. Another option is the beautiful Cane Garden Bay on Tortola Island and Reimers Bar. A third option is a quiet anchorage off either island followed by a sunset walk along the pristine white sandy beaches.

DAY 7
We will be leaving the British Virgin Islands with an early departure at 0800 (8am) for a two-hour sail back to St. Thomas Island arriving in Yacht Haven Grande Marina. Breakfast will be enjoyed while underway and arrival at the marina is by noon.

Guests are expected to clear U.S. Customs immediately upon arrival and it will take approximately 30 minutes. Your bags can be packed while underway or upon arrival at the harbour before you are chauffeured to the airport, or hotel accommodations for guests that are staying longer.