COSMOS Sailing Cruises and Charters
Page: Georgian Bay Boat Tours - Half Day Or Full Day Cruises
HOME
ABOUT US
OUR FLEET
Hunter 340 Yacht
Hunter 410 Yacht
Hunter 460 Yacht
DESTINATIONS
Our Destinations
Georgian Bay North Channel
Mackinac Island Paradise
Caribbean
Passage Making
CHARTERS
Our Charter Programs
Bareboat Charters
Crewed Charters
Georgian Bay Corporate Charter
Georgian Bay Dinner Cruise
Georgian Bay Overnight Star Gazing
Georgian Bay Weekend Cruise
Georgian Bay Week Long And Longer
Georgian Bay Half Day Or Full Day Cruises
Caribbean Week Long
ECO Tours
Menu Planning
CRUISE & LEARN
Cruise & Learn Courses
Sail Canada
American Sailing Assoc.
GIVE A GIFT
ITINERARY
Georgian Bay North Channel Itinerary
Caribbean Itinerary
SPECIALS
Our Specials
Last Minute Bookings
Early Bird Specials
Unique Adventures
PRICING
Georgian Bay Rates All Inclusive
Georgian Bay Rates Skipper
Georgian Bay Rates Bareboat
Georgian Bay Cook Rates
Bookings and Payment Terms
Caribbean Rates All Inclusive
YACHT DELIVERY
Licenses
TESTIMONIALS
FAQS
CONTACT US
PRIVACY
GEORGIAN BAY BOAT TOURS - HALF-DAY or FULL-DAY CRUISES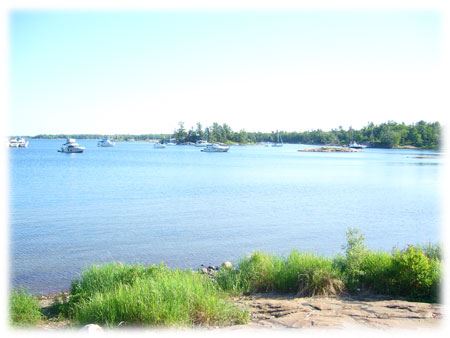 Our typical Georgian Bay Tours, Full-Day cruise, starts at 0900 (9am) and ends 1700 (5pm). You can choose between the 'All-Inclusive Plan' or our 'Skipper Plan'. Our 'All-Inclusive Plan' includes the yacht, Captain and First Mate/Hostess, a gourment lunch, snacks, and non-alcohol beverages. Lunch, snacks and beverages will be prepared and served by the crew along with the clean up.
An alternative to our 'All-Inclusive Plan' is our 'Skipper Plan', which includes the yacht, Captain and Mate, and guests bring their own lunch, snacks and beverages for themselves and the crew.
If you choose our 'Skipper Plan' and bring your own lunch, there is a fridge, freezer, stove top, oven, and BBQ available for lunch preparations. Your crew will assist with meal preparation and clean-up.
For a sample itinerary, see ITINERARY, and see PRICING for the Georgian Bay Boat Tours - Full-Day and Half-Day cruise rates. Half-Day cruise rates are quoted on an individual basis. Typically, Half-Day Cruises run from 0900 (9am) to 1300 (1pm) or from 1300 (1pm) to 1700 (5pm). In keeping with our flexible cruise programs, four hour Half-Day Cruises can start and end at different times as preferred by our guests.
Note: The 'Bareboat Plan' is not offered for a Half-Day or Full-Day Cruise.