COSMOS Sailing Cruises and Charters
Page: TESTIMONIALS
HOME
ABOUT US
OUR FLEET
Hunter 340 Yacht
Hunter 410 Yacht
Hunter 460 Yacht
DESTINATIONS
Our Destinations
Georgian Bay North Channel
Mackinac Island Paradise
Caribbean
Passage Making
CHARTERS
Our Charter Programs
Bareboat Charters
Crewed Charters
Georgian Bay Corporate Charter
Georgian Bay Dinner Cruise
Georgian Bay Overnight Star Gazing
Georgian Bay Weekend Cruise
Georgian Bay Week Long And Longer
Georgian Bay Half Day Or Full Day Cruises
Caribbean Week Long
ECO Tours
Menu Planning
CRUISE & LEARN
Cruise & Learn Courses
Sail Canada
American Sailing Assoc.
GIVE A GIFT
ITINERARY
Georgian Bay North Channel Itinerary
Caribbean Itinerary
SPECIALS
Our Specials
Last Minute Bookings
Early Bird Specials
Unique Adventures
PRICING
Georgian Bay Rates All Inclusive
Georgian Bay Rates Skipper
Georgian Bay Rates Bareboat
Georgian Bay Cook Rates
Bookings and Payment Terms
Caribbean Rates All Inclusive
YACHT DELIVERY
Licenses
TESTIMONIALS
FAQS
CONTACT US
PRIVACY
TESTIMONIALS: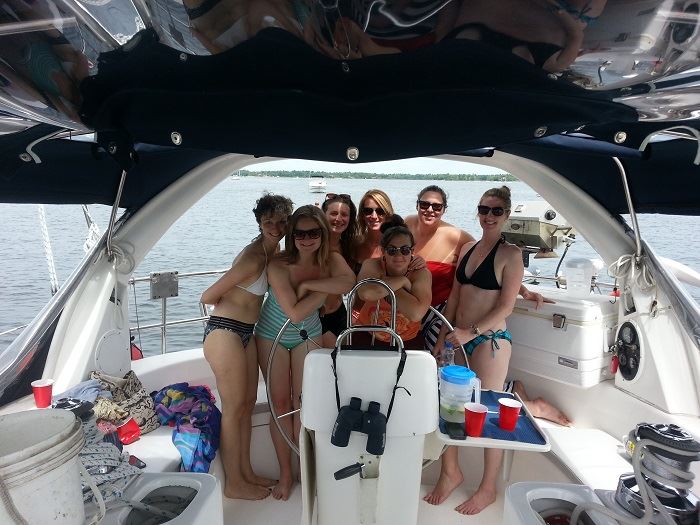 "Great being able to bring our own food and drinks. Great to BBQ and have a leisurely swim, etc.at anchor. Bill was a lovely host - took good care of our group and made us feel safe and welcome."
Bachelorette Party Cruise
July, 2016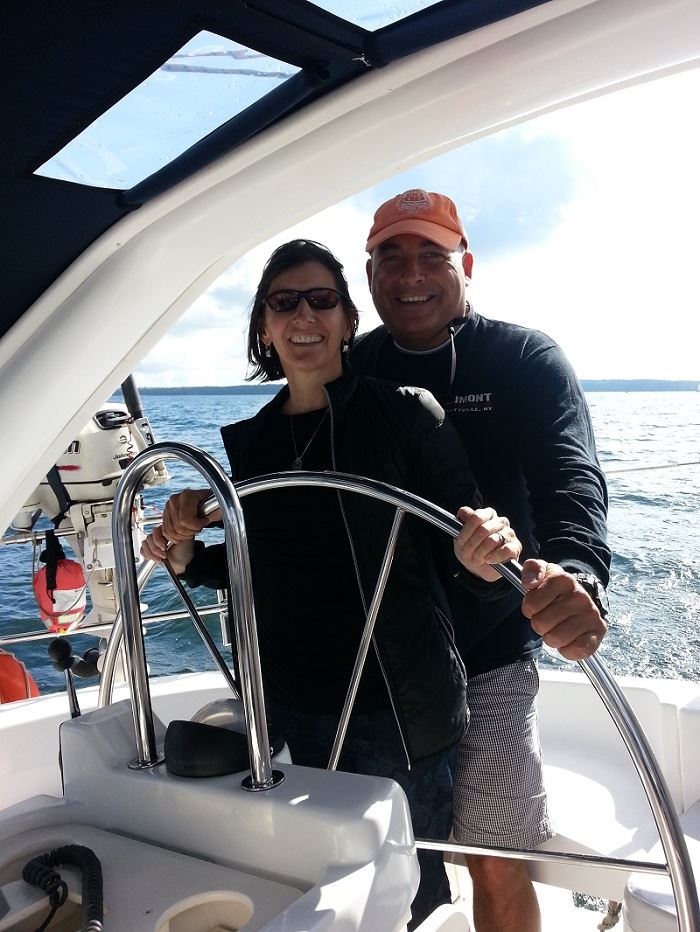 "We had a new experience which is exiting. The experience was very relaxing and enjoyable because of the beautiful environment. It was great fun actually sailing the boat. Captain Bill was very knowledgeable, interesting and accommodating."
Day Cruise
September, 2016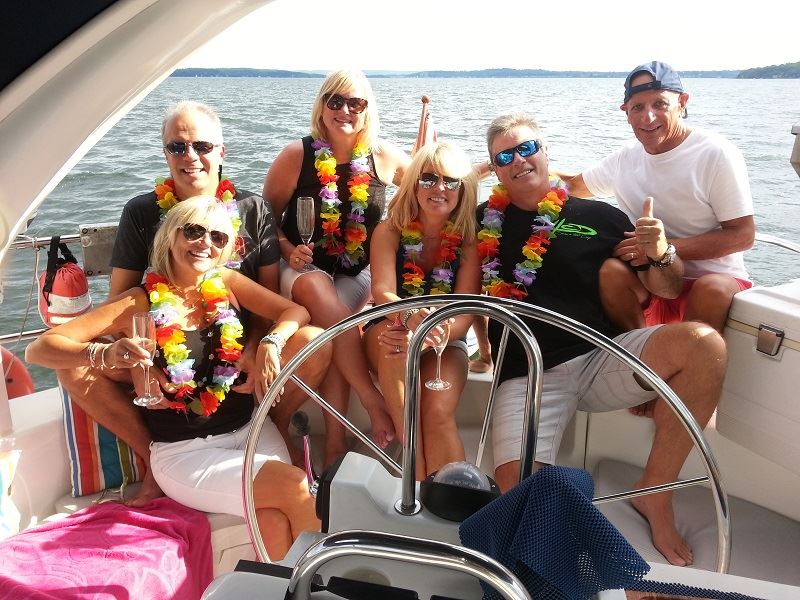 Weekend Cruise Celebrating a 60th Birthday.
A fun time was held by all!
August, 2016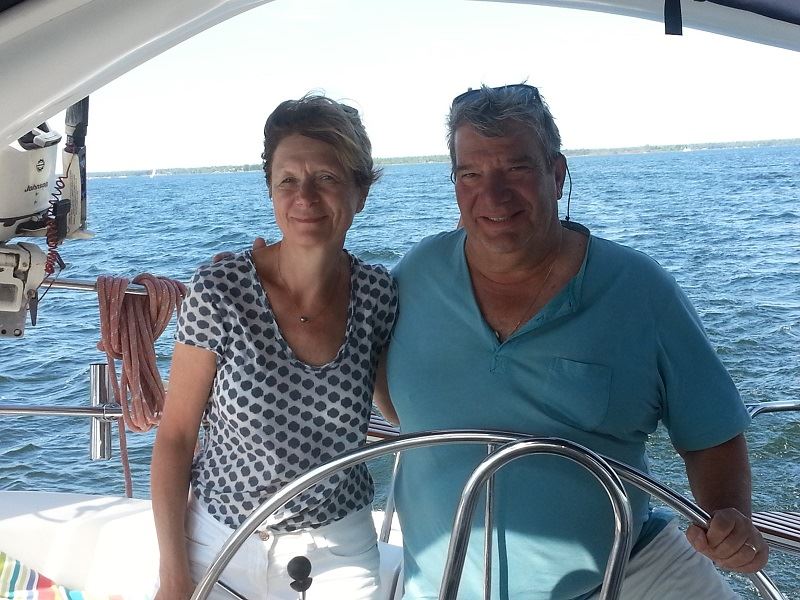 "The trip was totally fullfiling our needs with the timing, place to stop and navigation. My Dad has been able to enjoy the sail as the Captain put his trust in him acted perfectly - Thank you. In general the boat is nice and well prepared."
Day Cruise
August, 2016
"Everything was great! Liked it all!
Really comfortable boat. Well organized, stress free experience with professionalism."
Day Cruise
August, 2016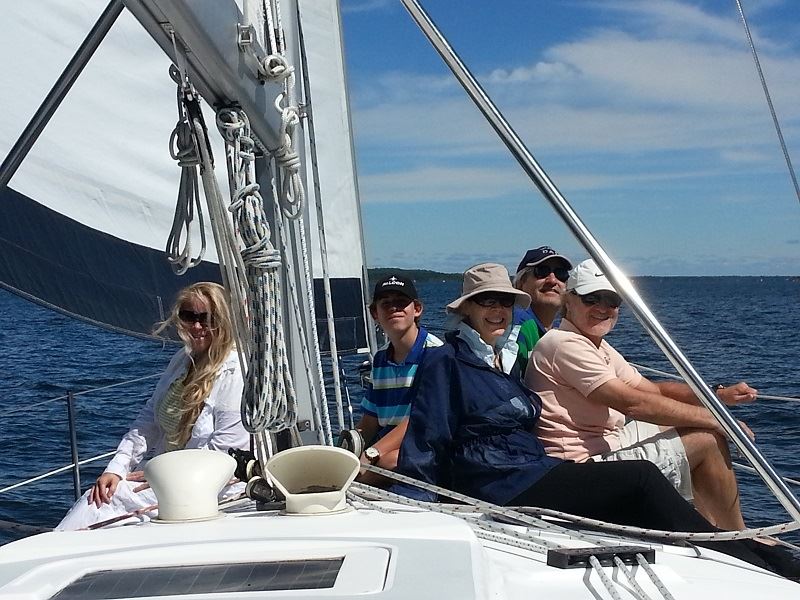 "Captain Bill was great - personable, knowledgeable and fun. The pleasure of being under sail and being in nature was just relaxing. Bill is very calm and easy to be with."
Day Cruise
August, 2016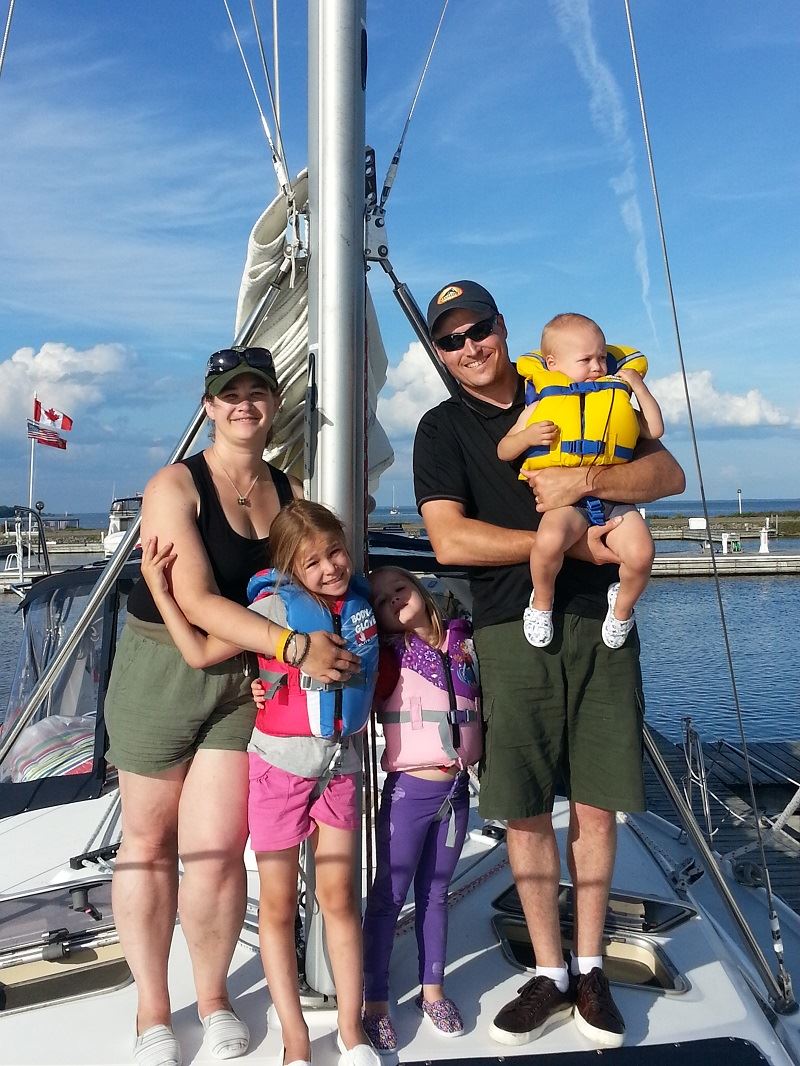 "Captain Bill was a fantastic teacher allowing us to take the helm and have plenty of practice during the trip. He was extremely patient and very good with our three young children. We enjoyed the personal stories to help illustrate the lessons we were learning."
Cruise & Learn Course
July 2016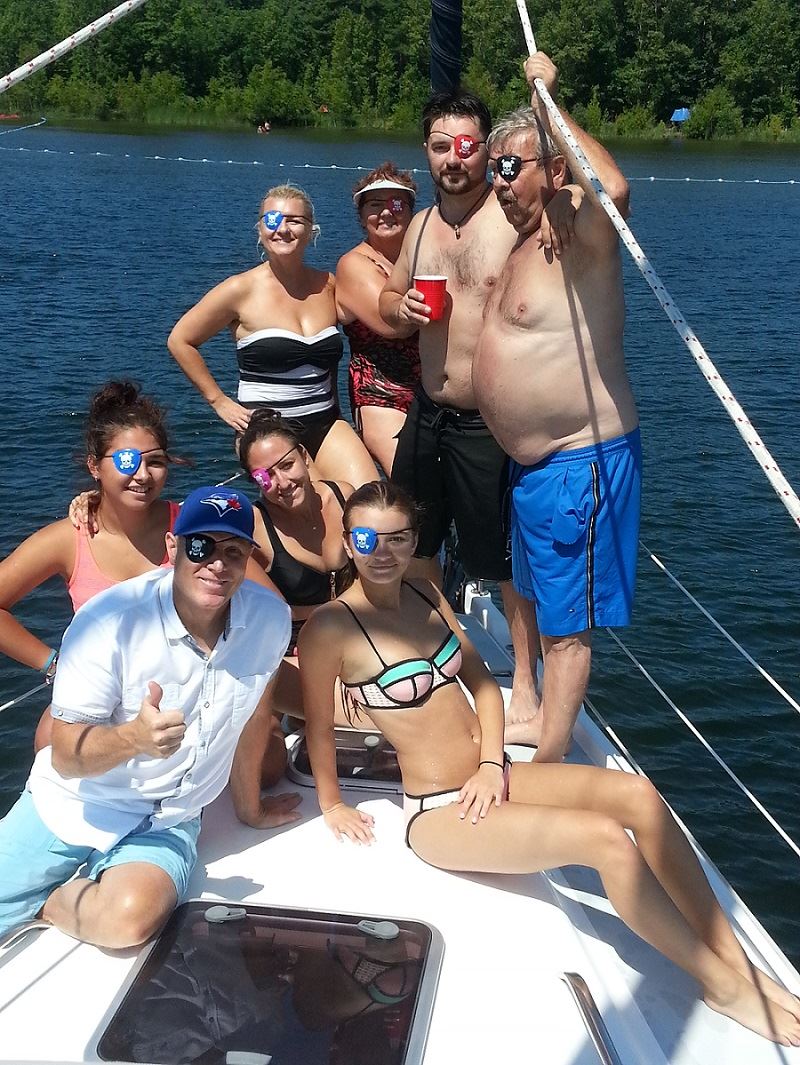 "We liked most bonding with Captain Bill. He went out of his way to please our family. Our trip was organized and well prepared. Overall, our experience can only be described as wonderful and a perfect 10!"
Family Day Cruise
July, 2017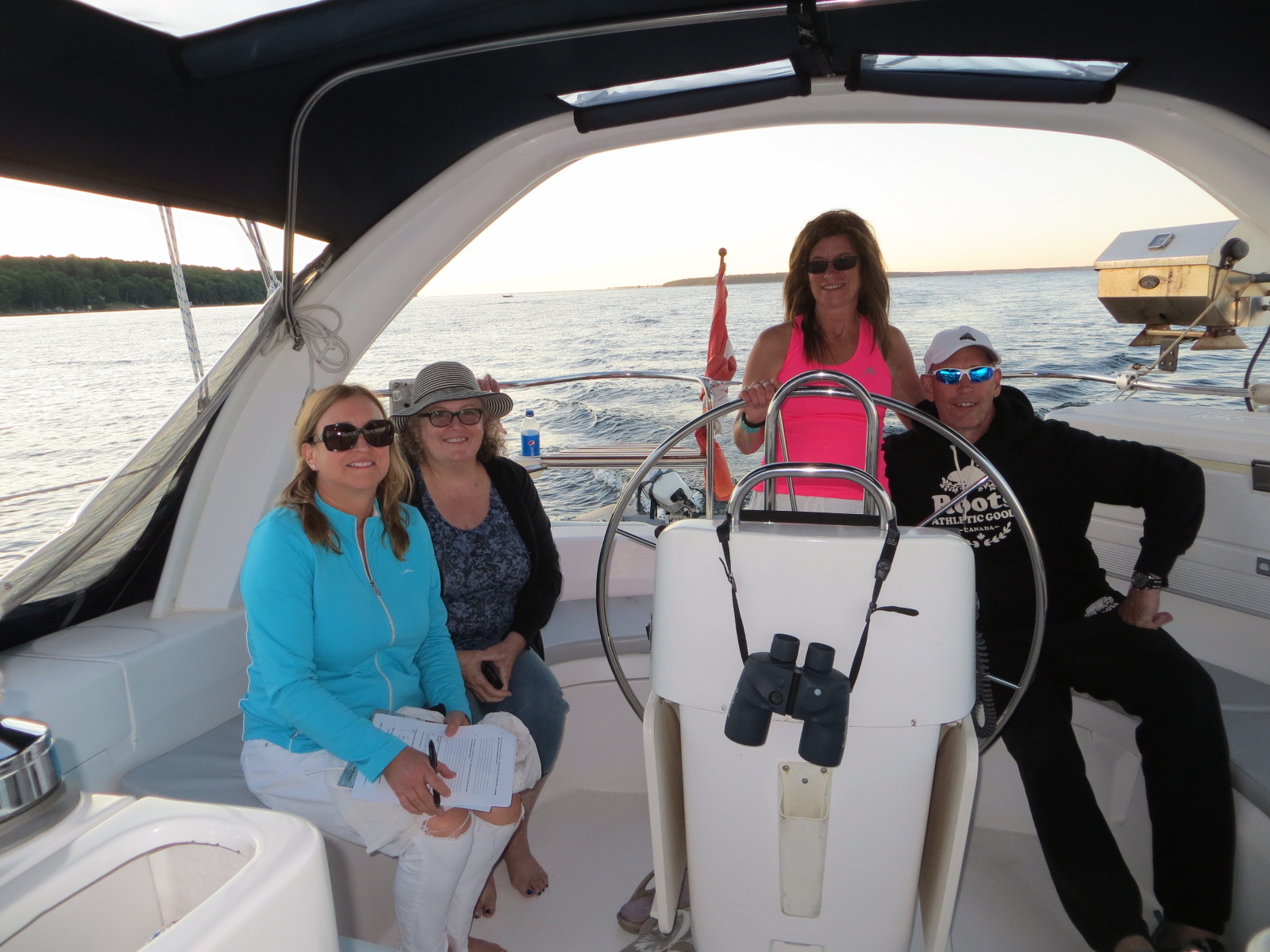 "We liked most the friendliness of Captain Bill and First Mate Linda. The food was so delicious. Generous portions of snacks and the meal. Boat was well laid out."
Sunset Dinner Cruise
July, 2016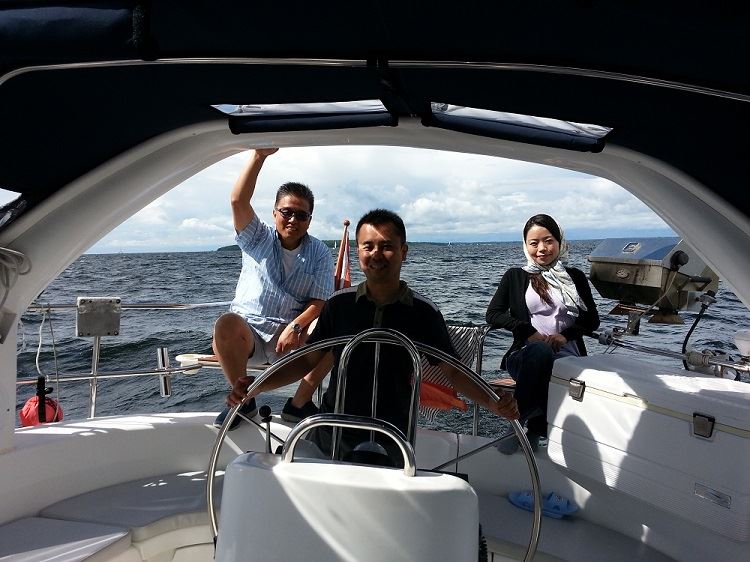 "What we liked most was friendly company, well organized and communicated. Beautiful lake and the chance to participate in steering etc."
Day Cruise
July, 2016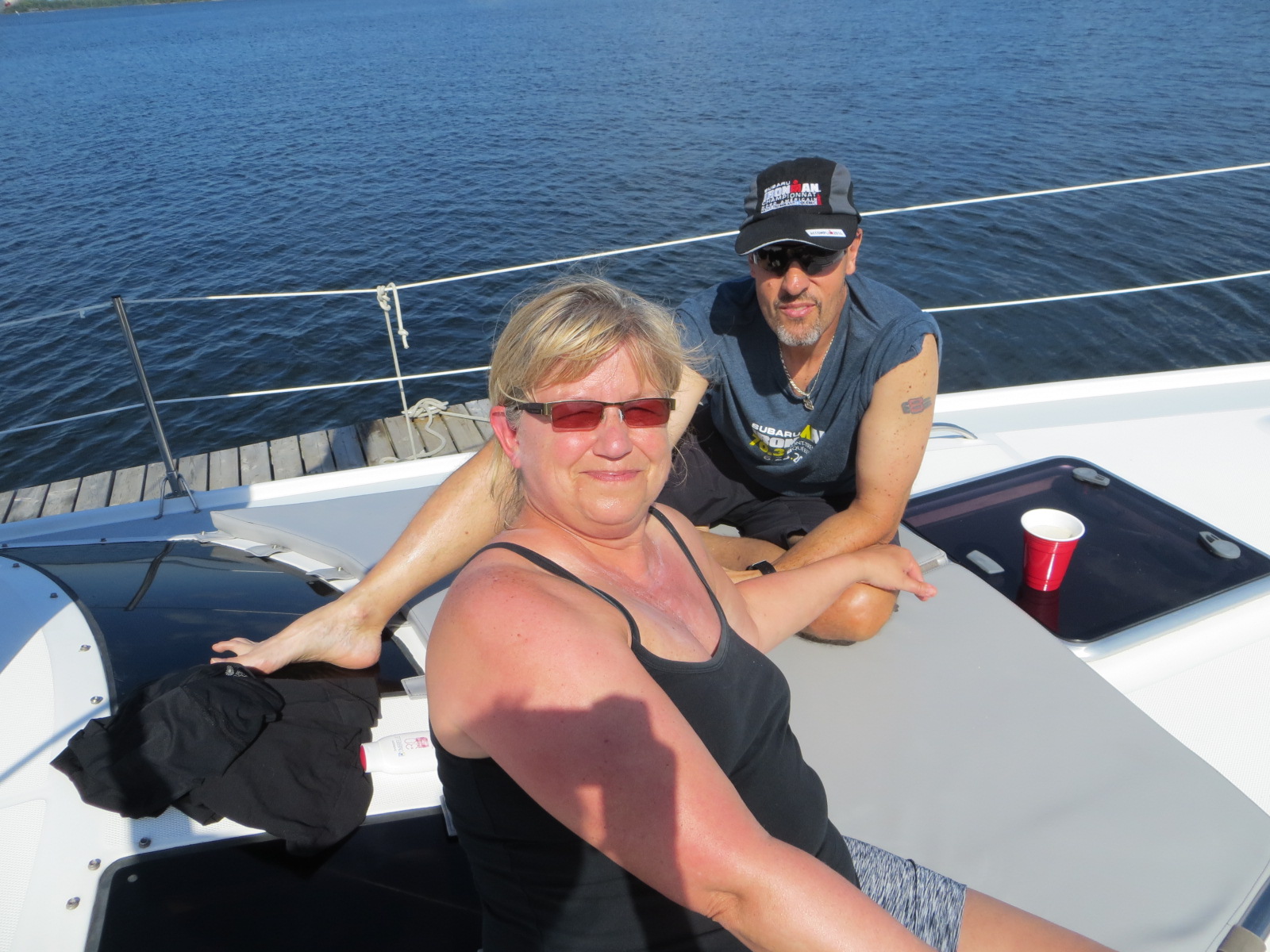 "Met all of our expectations. Bill and Linda were very friendly, knowledgeable and educational. They were very accommodating and we were very relaxed. The food was great.
We had a perfect day!"
Sunset Dinner Cruise Birthday Celebration
June, 2016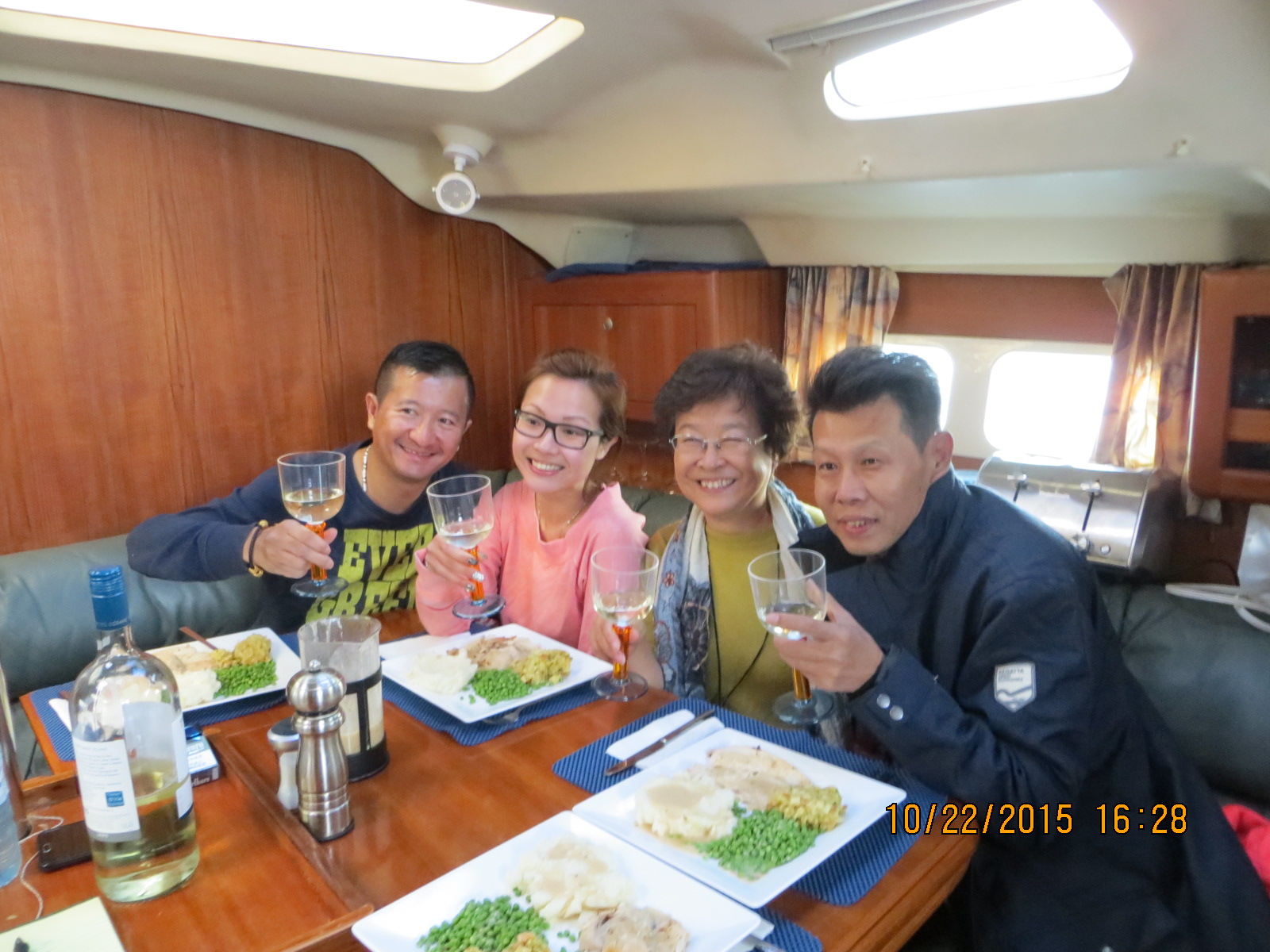 "Everything was perfect. Friendly crew, delicious food and nice views."
The Ng Family Sunset Dinner Cruise
October, 2015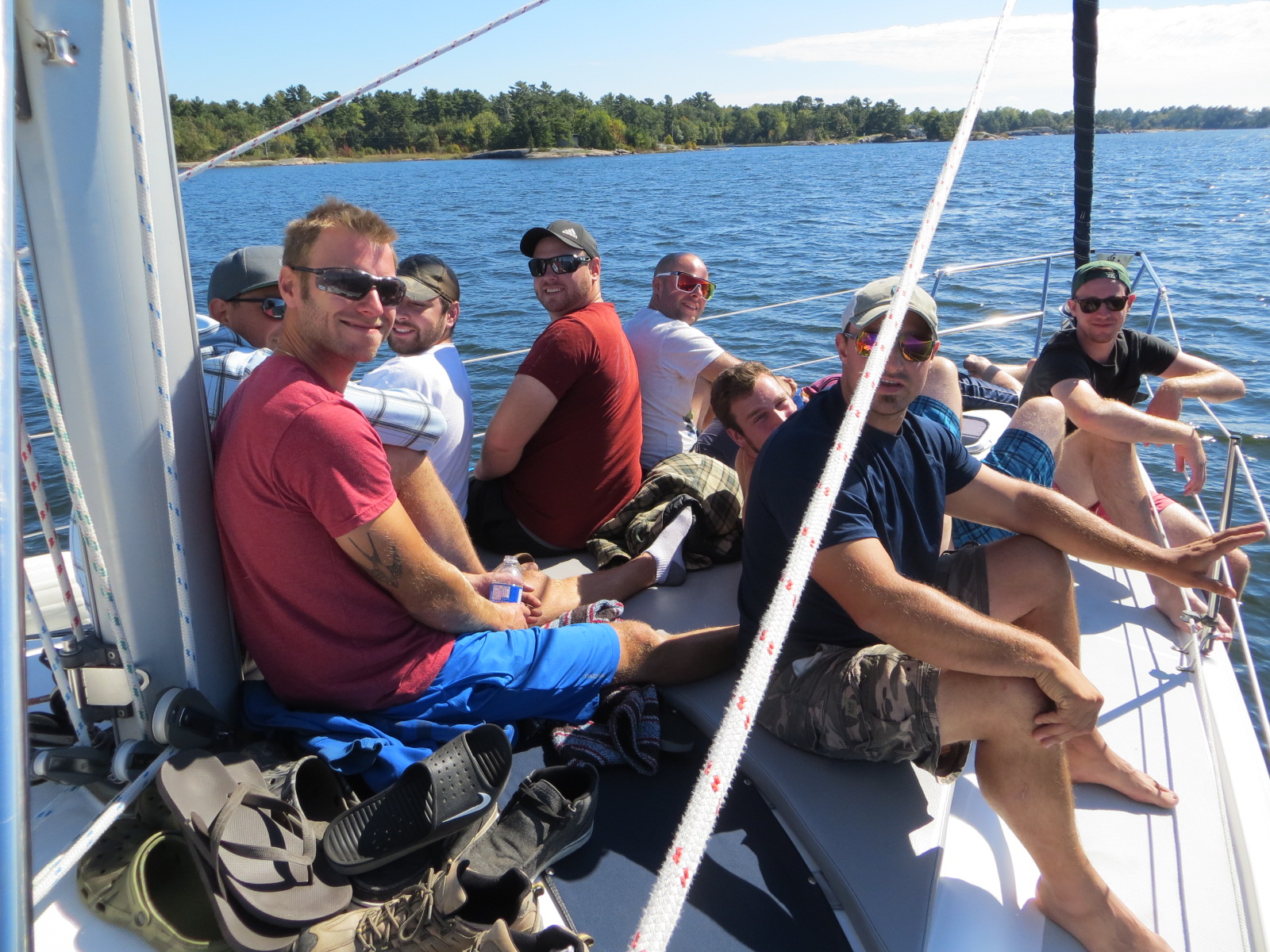 "Everything was done to meet our needs. Nice clean boat.
Personal and on time."
Bachelor Half-Day Cruise
September, 2015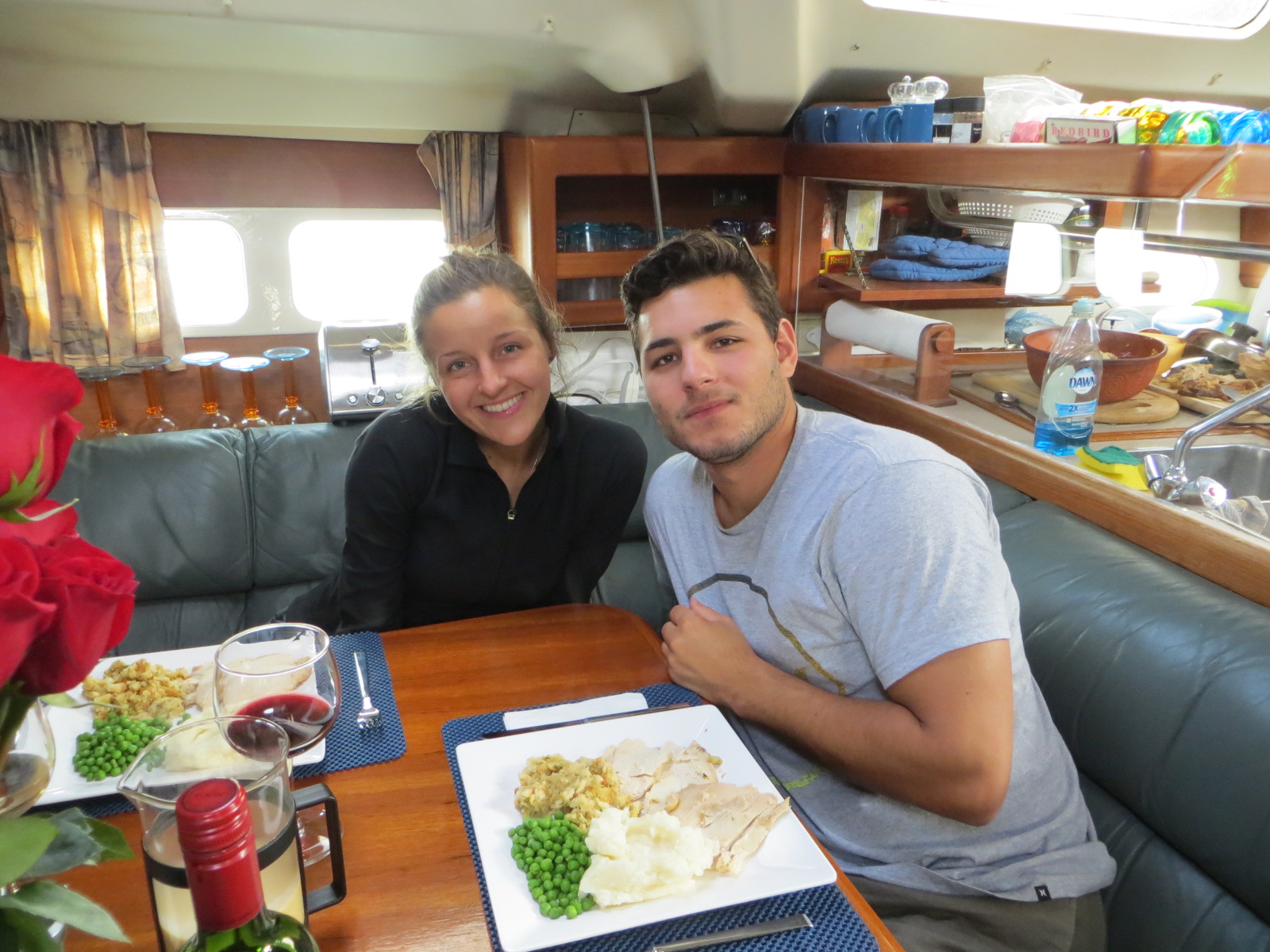 "The timing, snacks, food, docking, and the sunset was all perfect.
The service and knowledge of the Great Lakes was fabulous."
Marriage Proposal Sunset Dinner Cruise.
September, 2015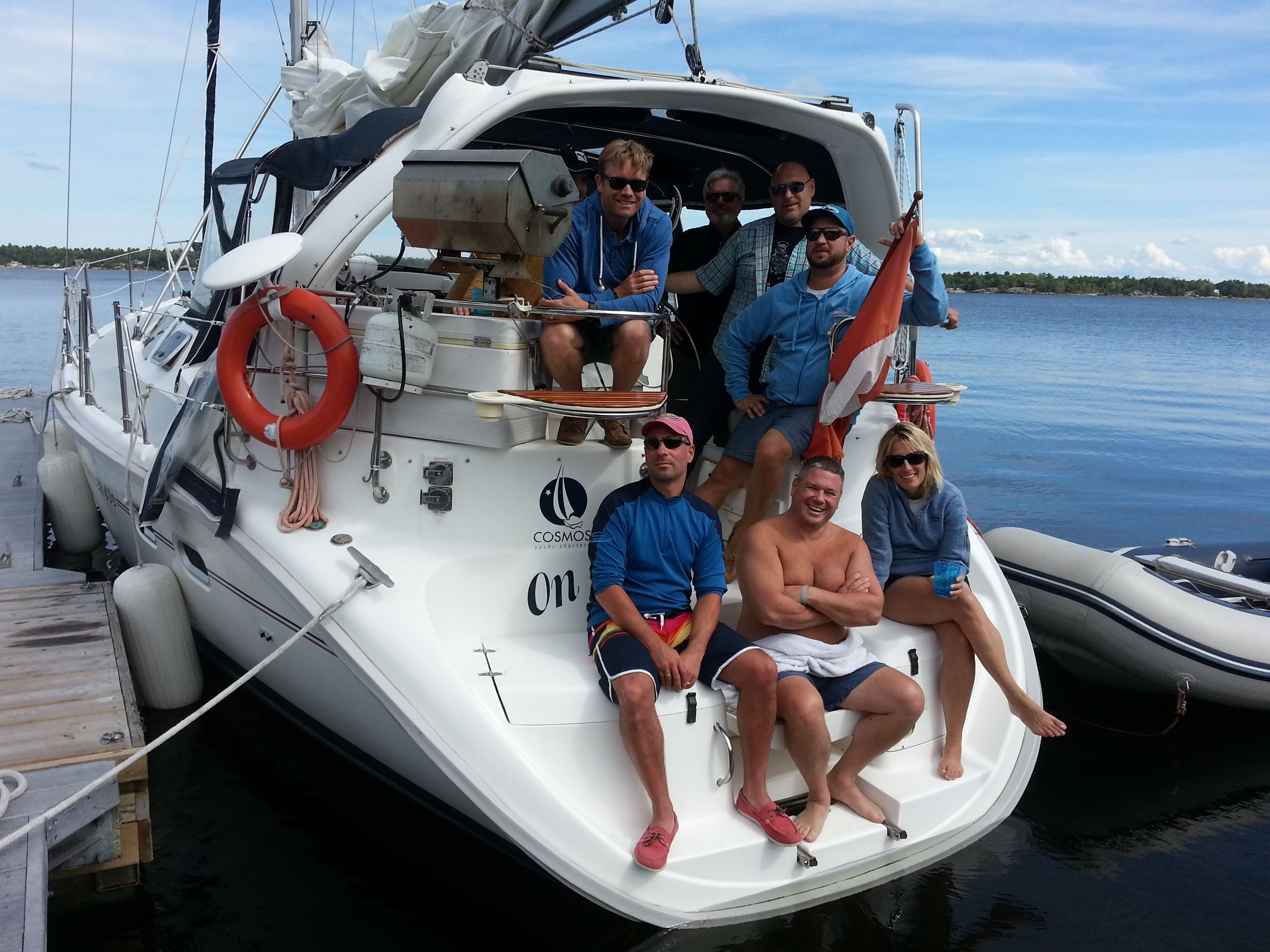 "Great boat and great lake!"
Entrepreneurs Day Cruise
September, 2015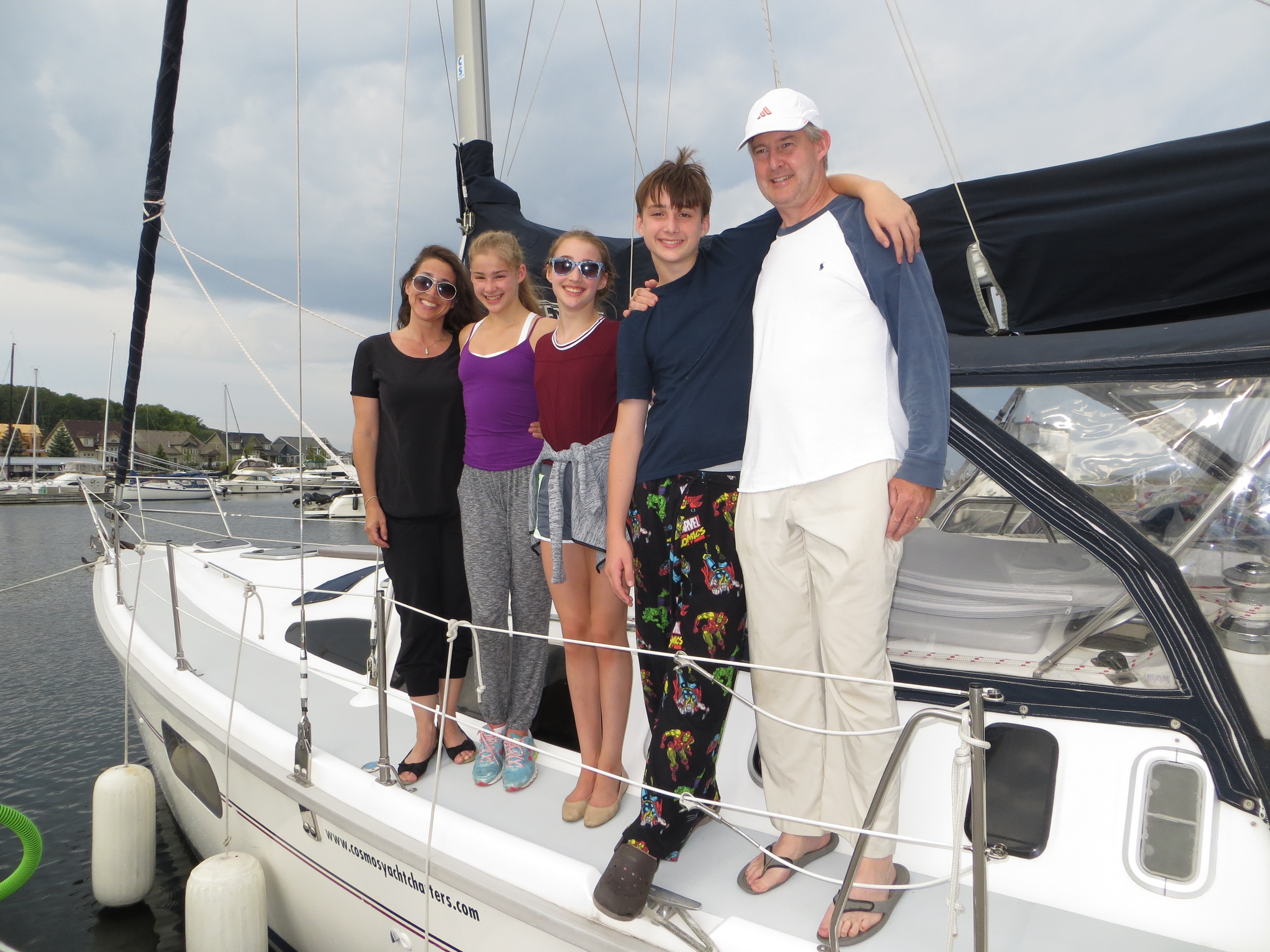 "The crew provided us with an incredible long weekend. The yacht was fabulous, the Captain's obvious expertise was incredibly reassuring, allowing us to be relaxed the entire time.
We could not have had a better experience all around. We leave wanting much more and hope to come back again next summer for more pampering, swimming in beautiful bays, sailing, exploring, and all-around fabulous get away. Thank you!"
The Feder Family Weekend Cruise
September, 2015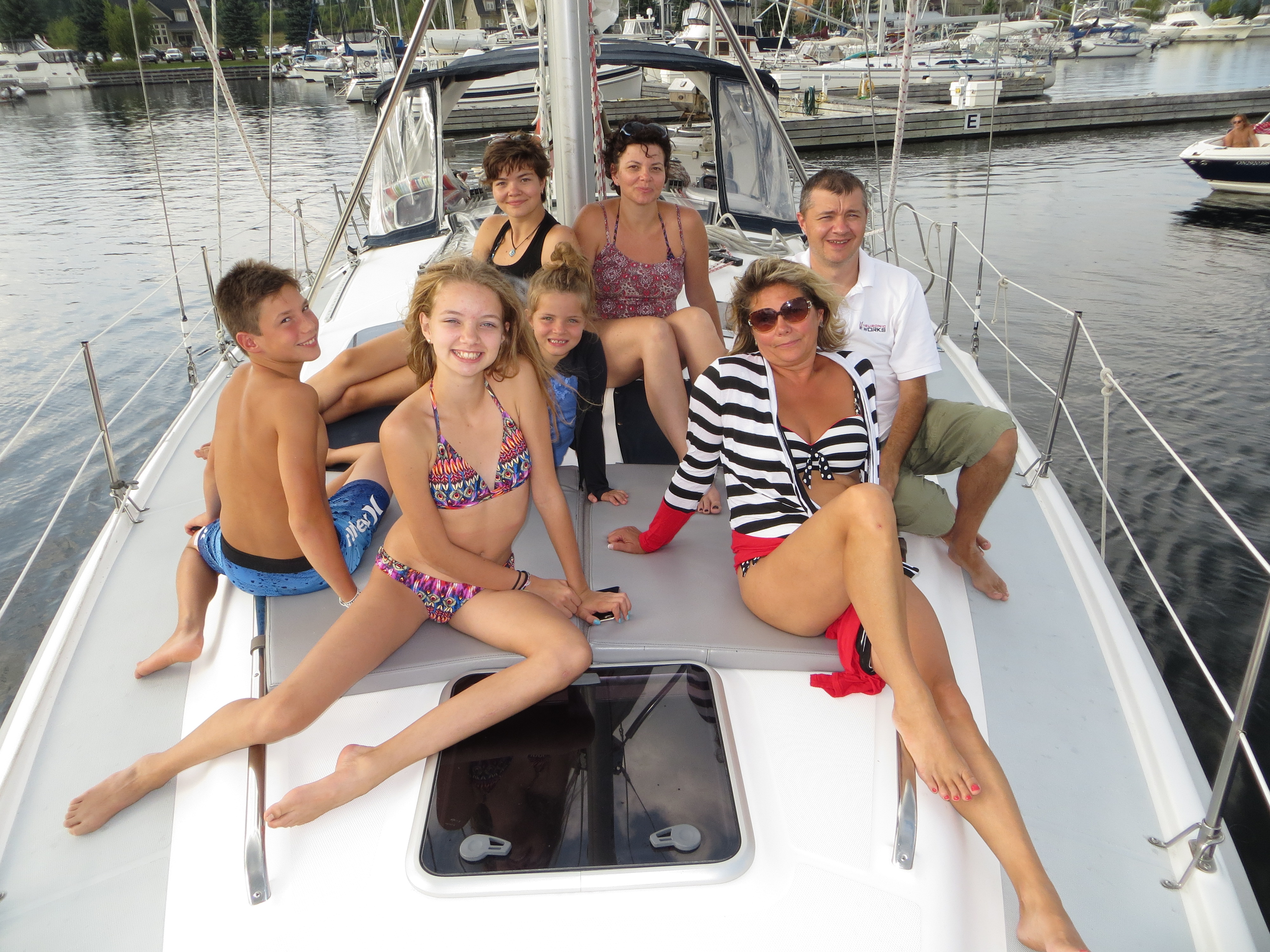 "Feels like family! Very friendly and knowledgeable. Everything we would like to know was explained with clear, logical and inside knowledge."
The Titu Family Day Cruise September, 2015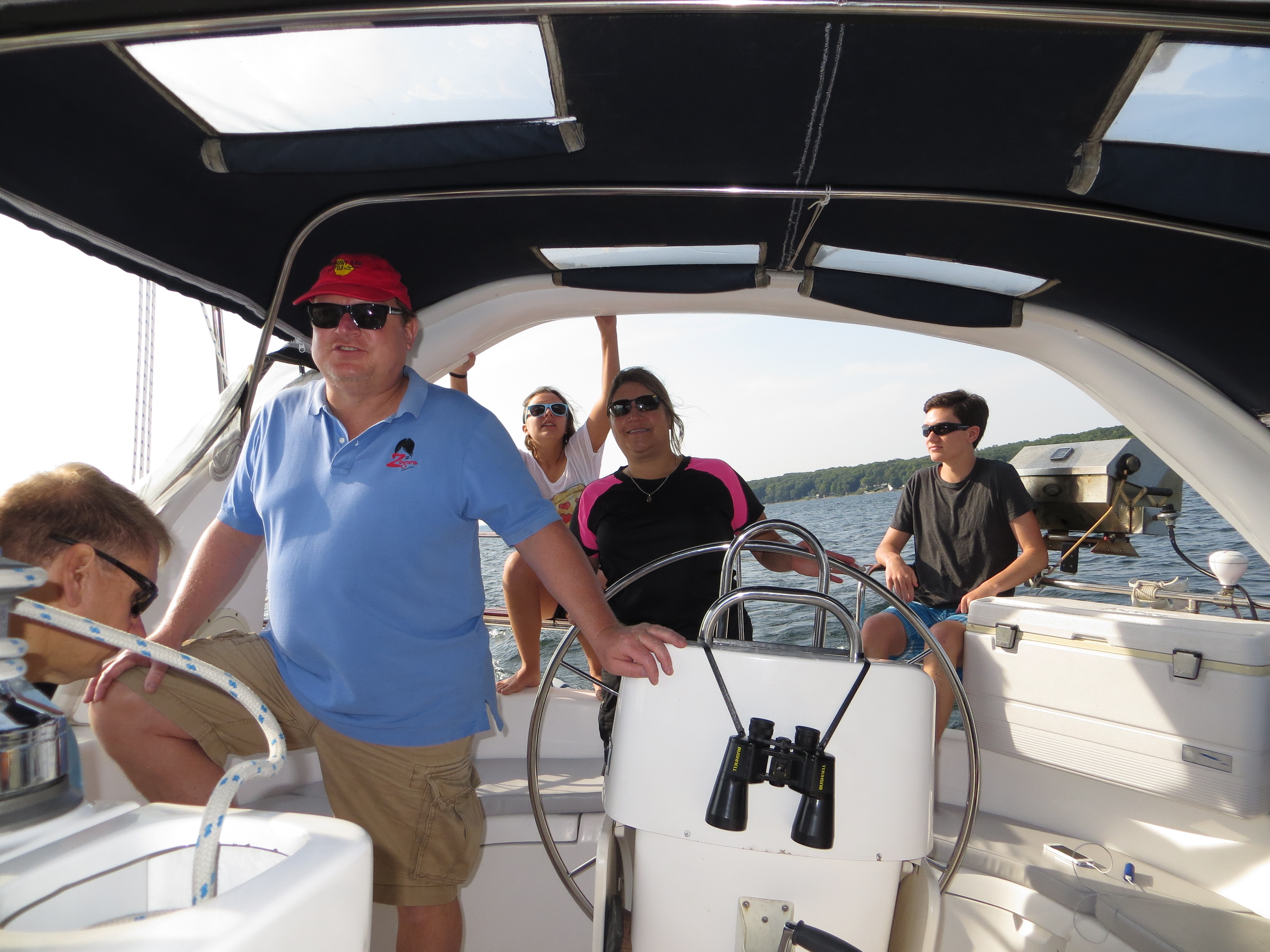 "Everything was perfect! Boat was spotless and we were made to feel welcome from the start."
The Jacob Family Day Cruise
September, 2015
"We had an overall wonderful family experience. We had complete trust in the crew and they allowed us to take the helm.
Great talks with the crew!"
The Brown Family Weekend Cruise
August, 2015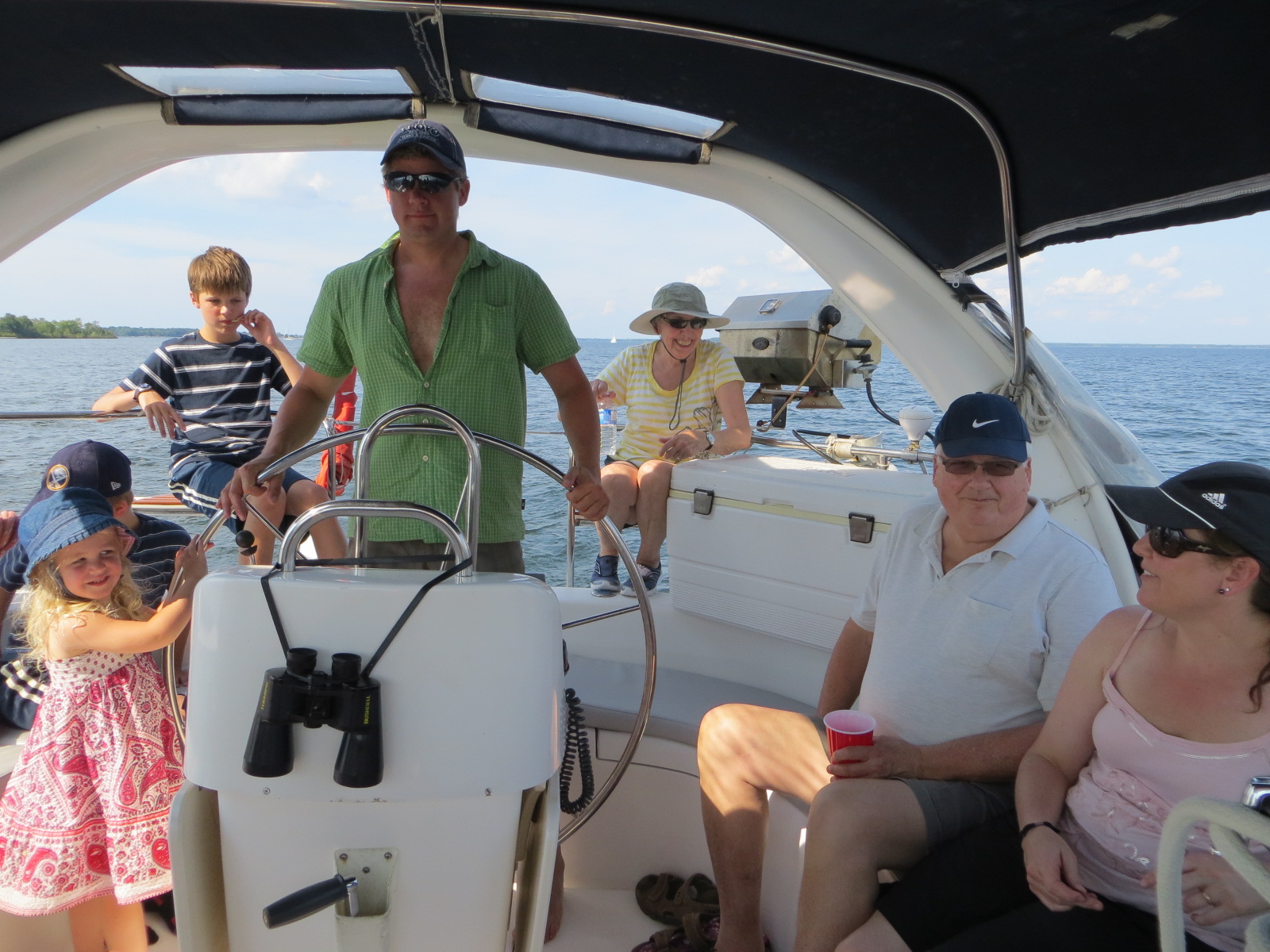 "Informative and interesting commentary from Captain Bill and Linda regarding the cruise and sailing/boating in general.
We liked best the sharing the experience with the kids and teaching them about sailing."
Taylor Family Day Cruise
August, 2015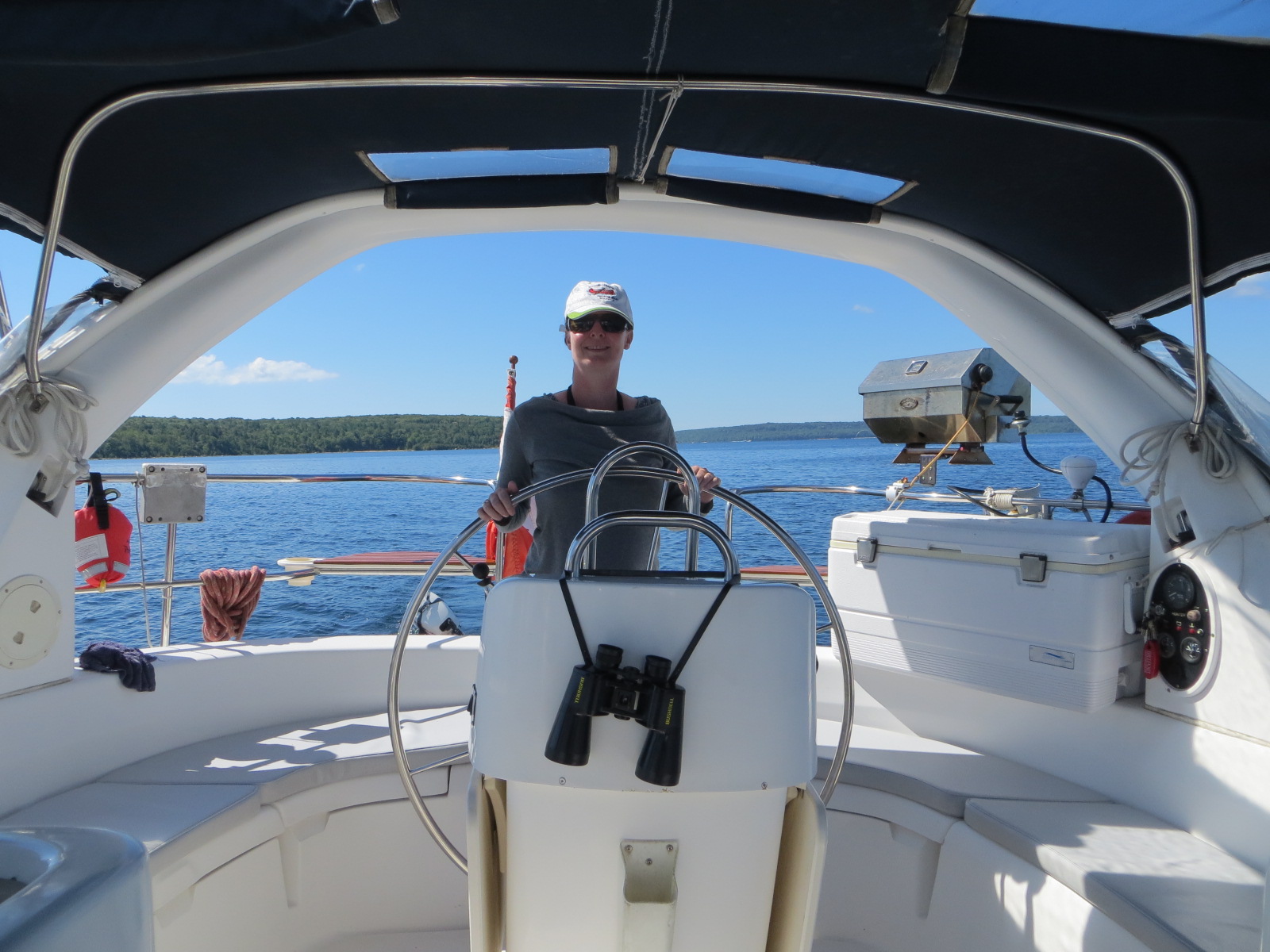 "Very easy going crew and friendly. Good company and they know the area very well."
Kate's Weekend Cruise
August, 2015
"Incredibly relaxing day. We had eight kids with us and they were all comfortable and relaxed. It was an incredible introduction to sailing for all of us. The Captain is very experienced and confident. The stop at the Island was great!"
The Malowney Family and Friends
Day Cruise
August, 2015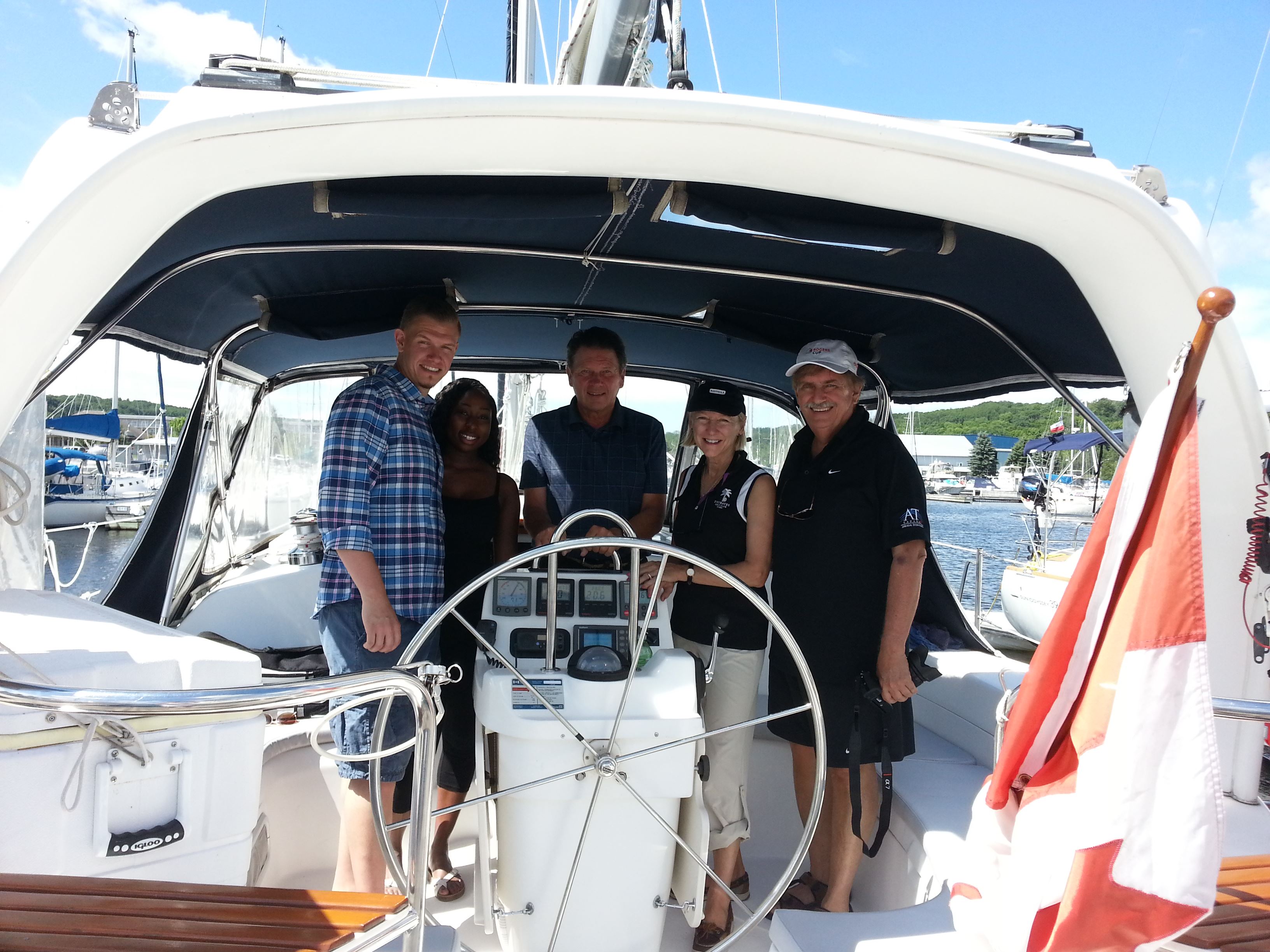 "Captain Bill's knowledge, experience, and friendly approach contributed to making our experience an enjoyable one.
Very knowledgeable Captain with lots of interesting adverntures to share. Excellent knowledge of the history of the area."
The Jenkinson's Weekend Cruise
August, 2015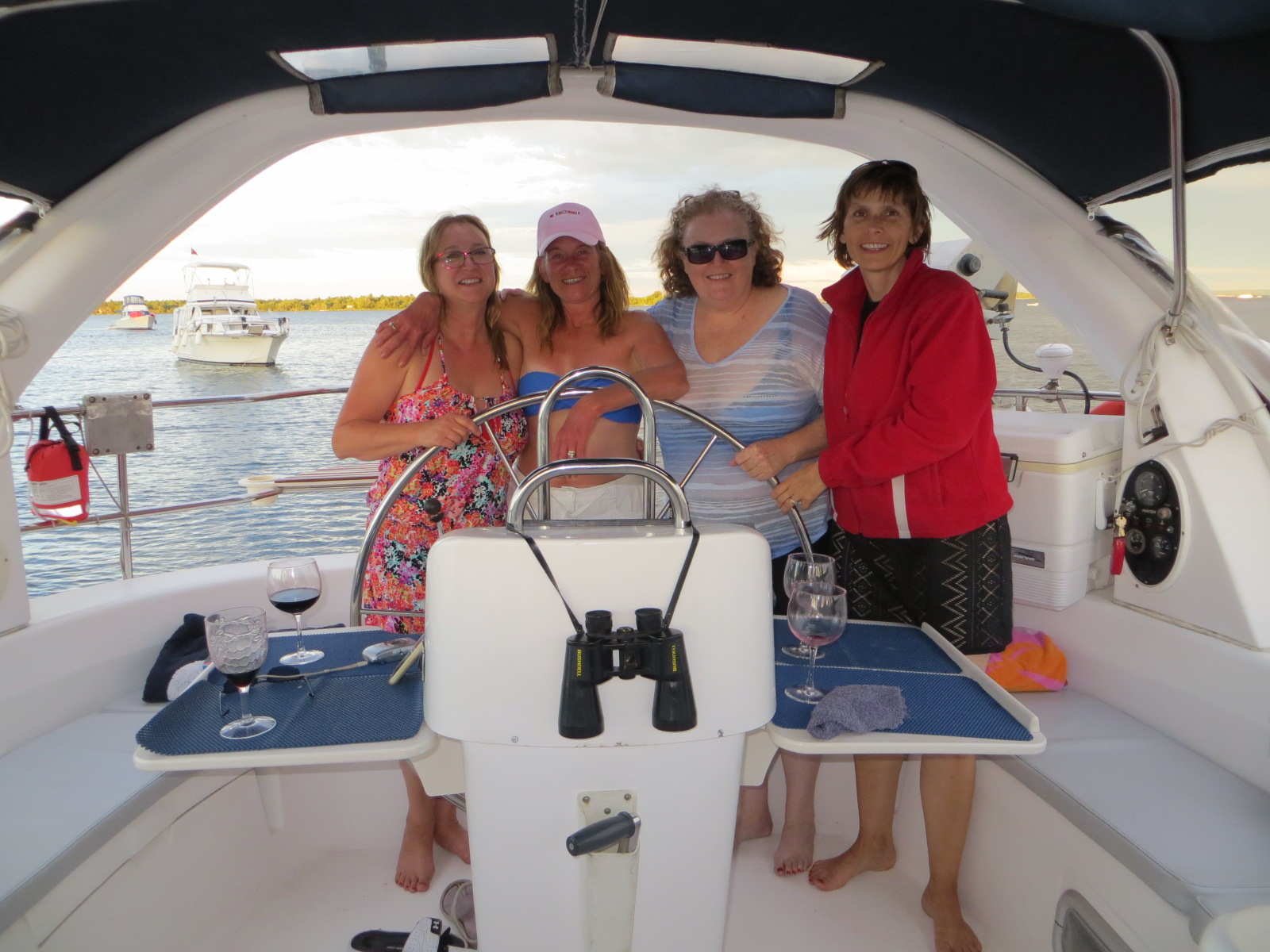 "What we liked most was the friendliness and willingness of the Captain and crew to accommodate our preferences. Food was excellent! Overall experience very positive."
Sunset Dinner Cruise
July, 2015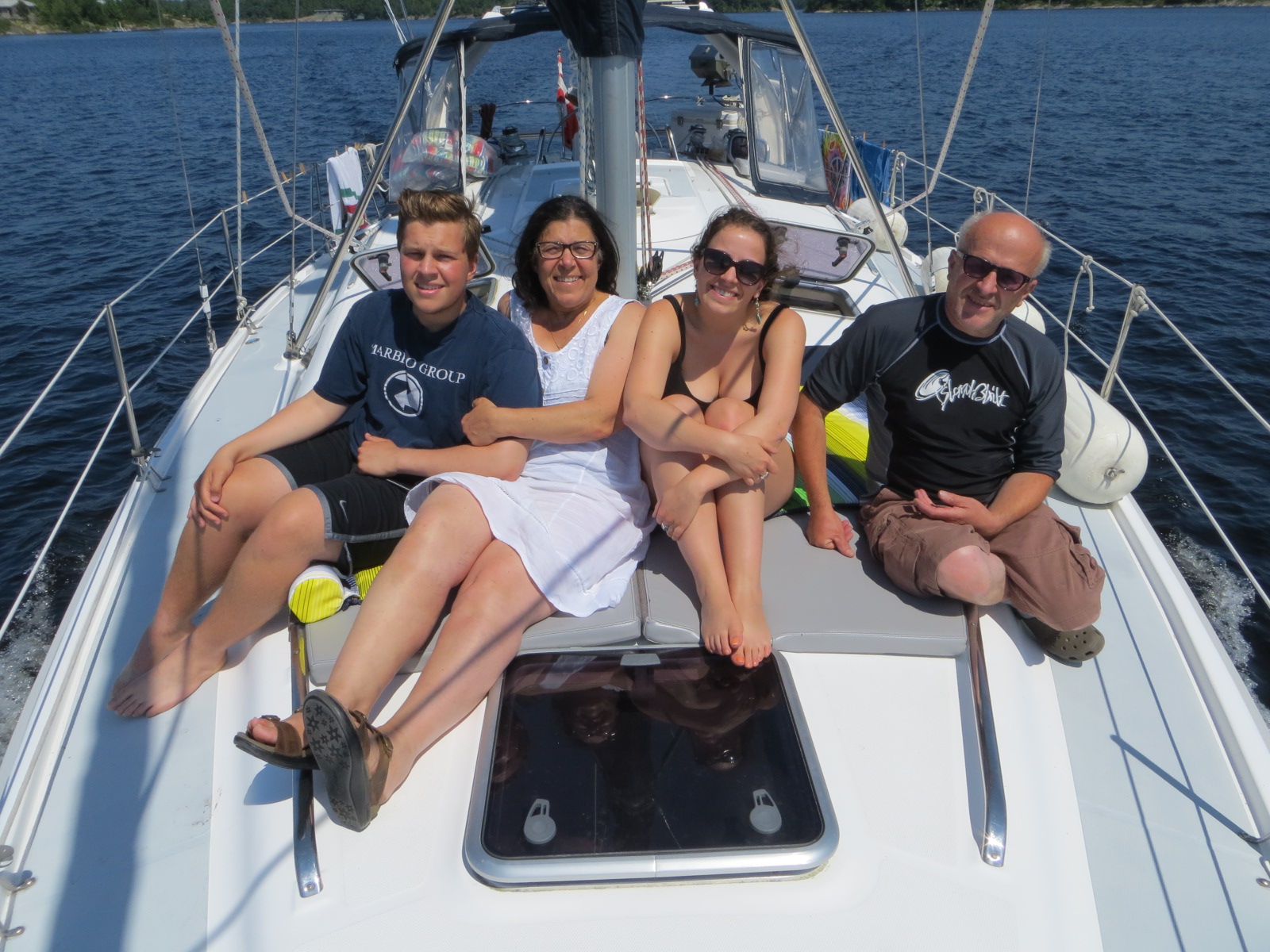 "We liked best getting to drive the boat, the adventures on islands, and swimming. Wonderful crew and we felt at home on the boat. Had an amazing time. Thanks for evrything, it was awesome!"
Weekend sailing cruise.
July, 2015
"We just liked everything: the sailing itself, the area, the explanations, the boat...it was just perfect!
The Gell Family from Europe
July, 2015
"We liked best how accomodating the crew were with such a big group. All was great!"
Megan's Bacheolorette Celebration Cruise.
July, 2015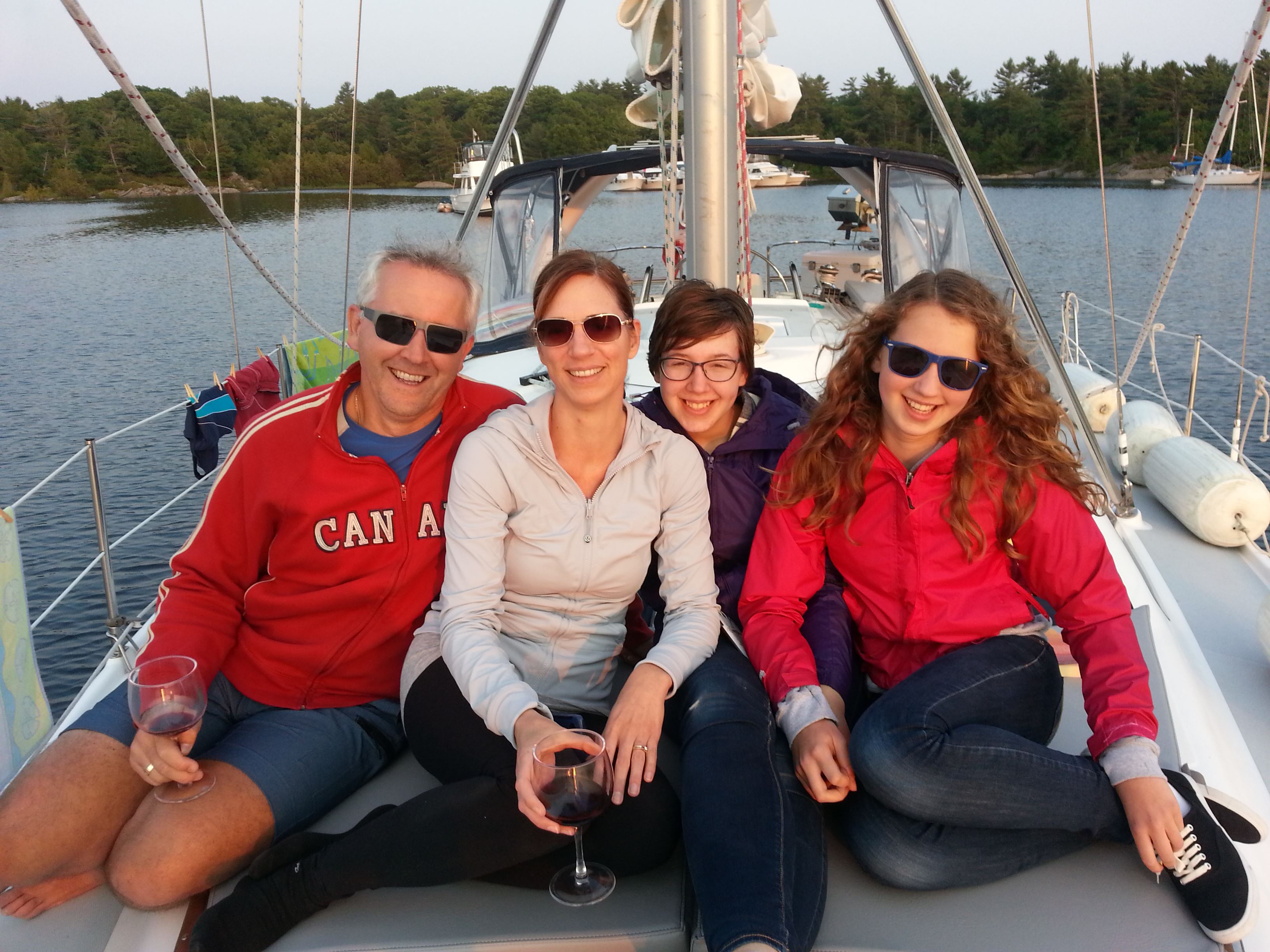 "We liked most the learning, the anchorages, and a beautiful clean sailboat"
The DeWitte Family
July, 2015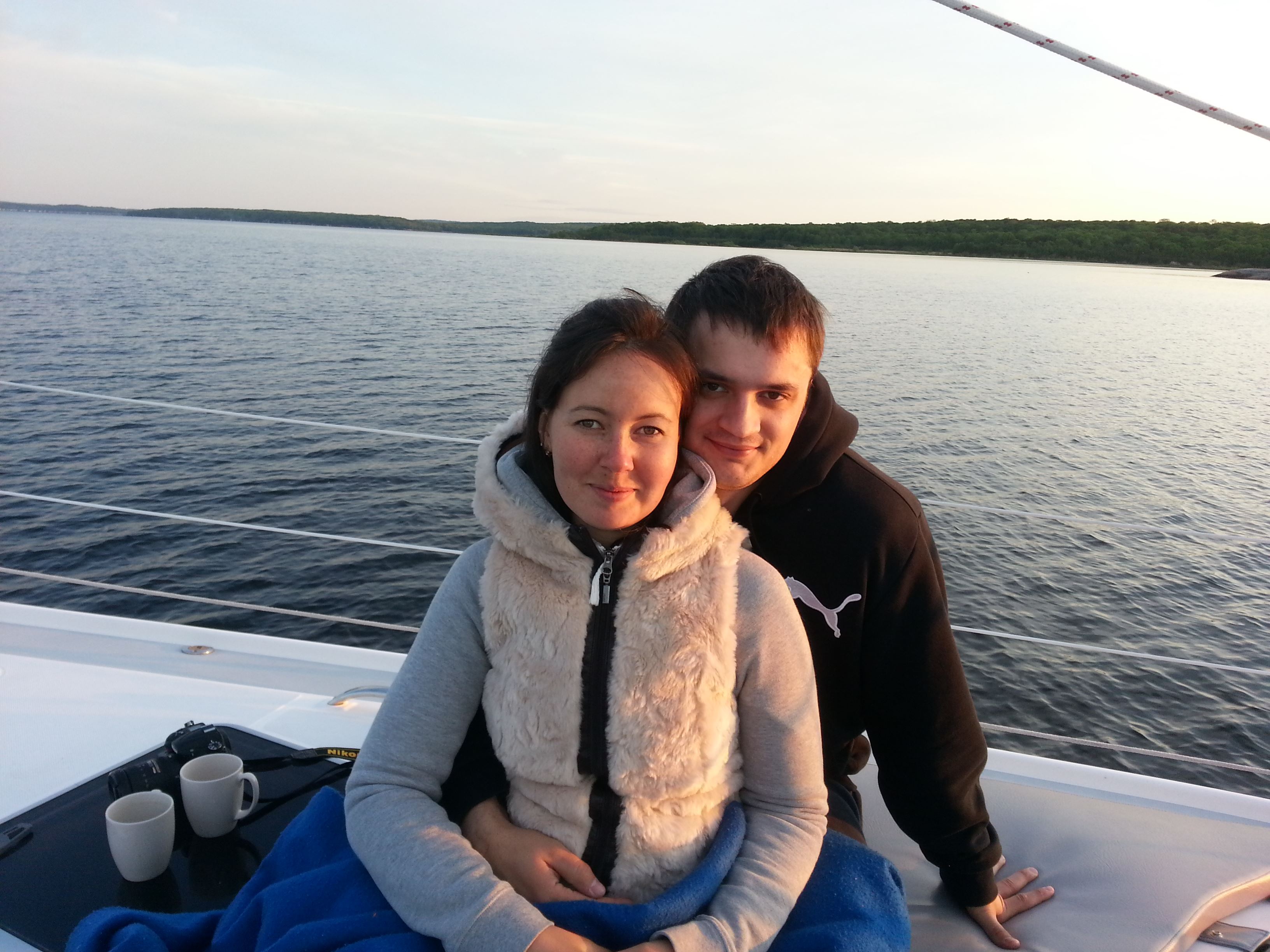 "Very well maintained yacht and very knowledgable Captain. Overall a pleasant experience"
Sunset Dinner Cruise
June, 2015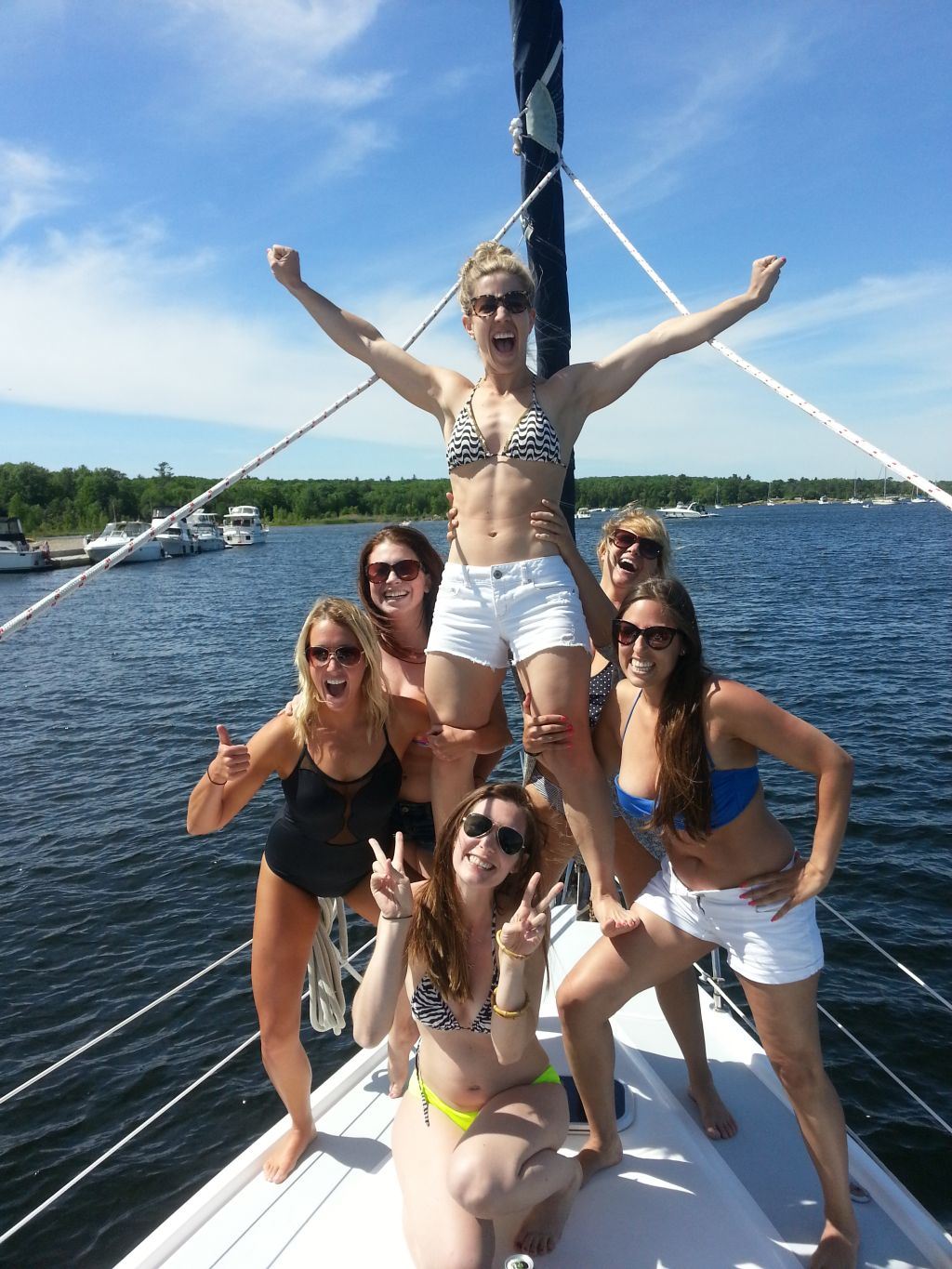 "Everything far exceeded our expectations. Great day and overall experience! Excellent captain, very informative and answered all of our crazy questions. Had a blast!"
Bachelorette Celebration Cruise
June, 2015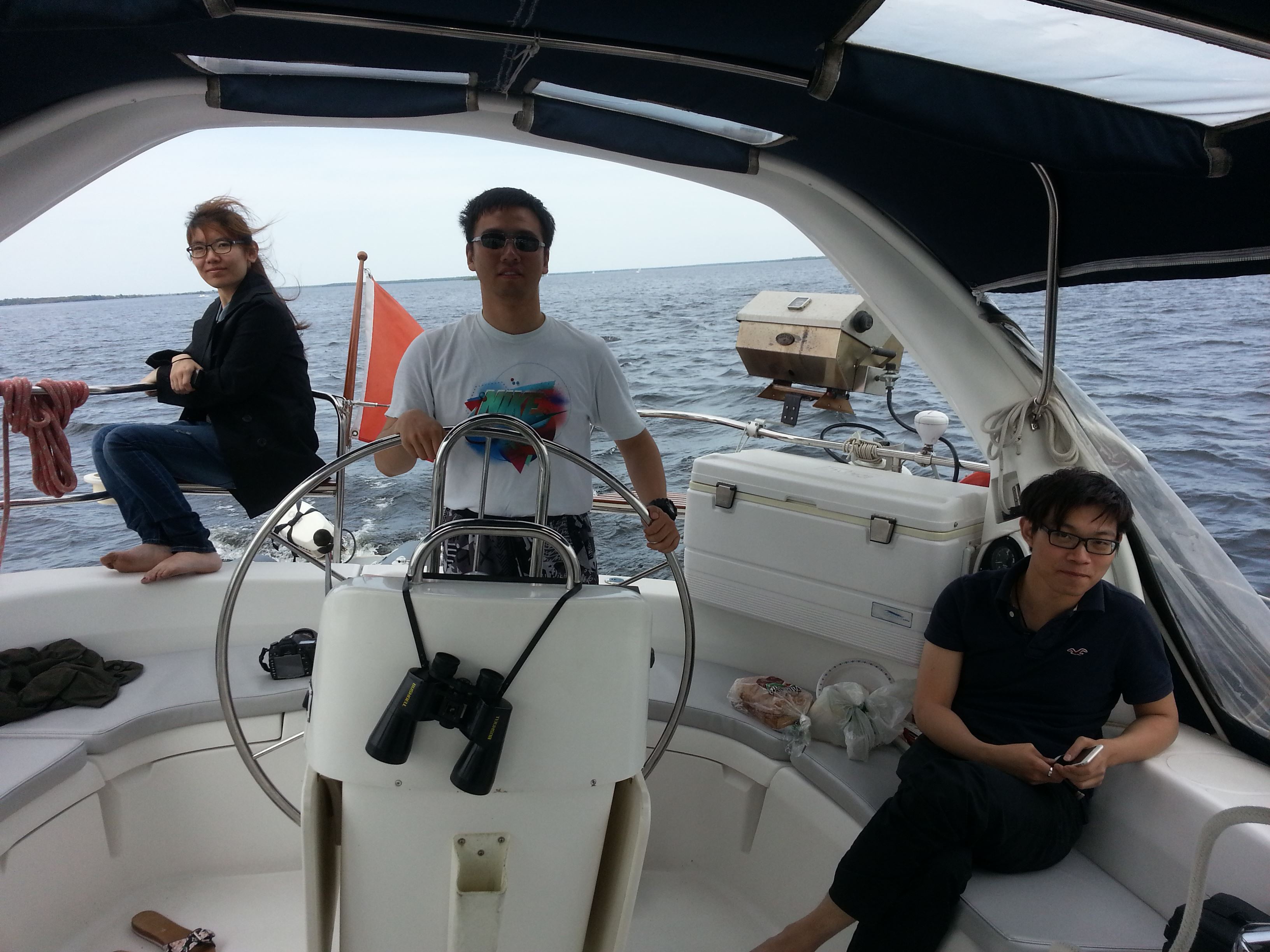 "Everything was excellent!"
The Wang Family
May, 2015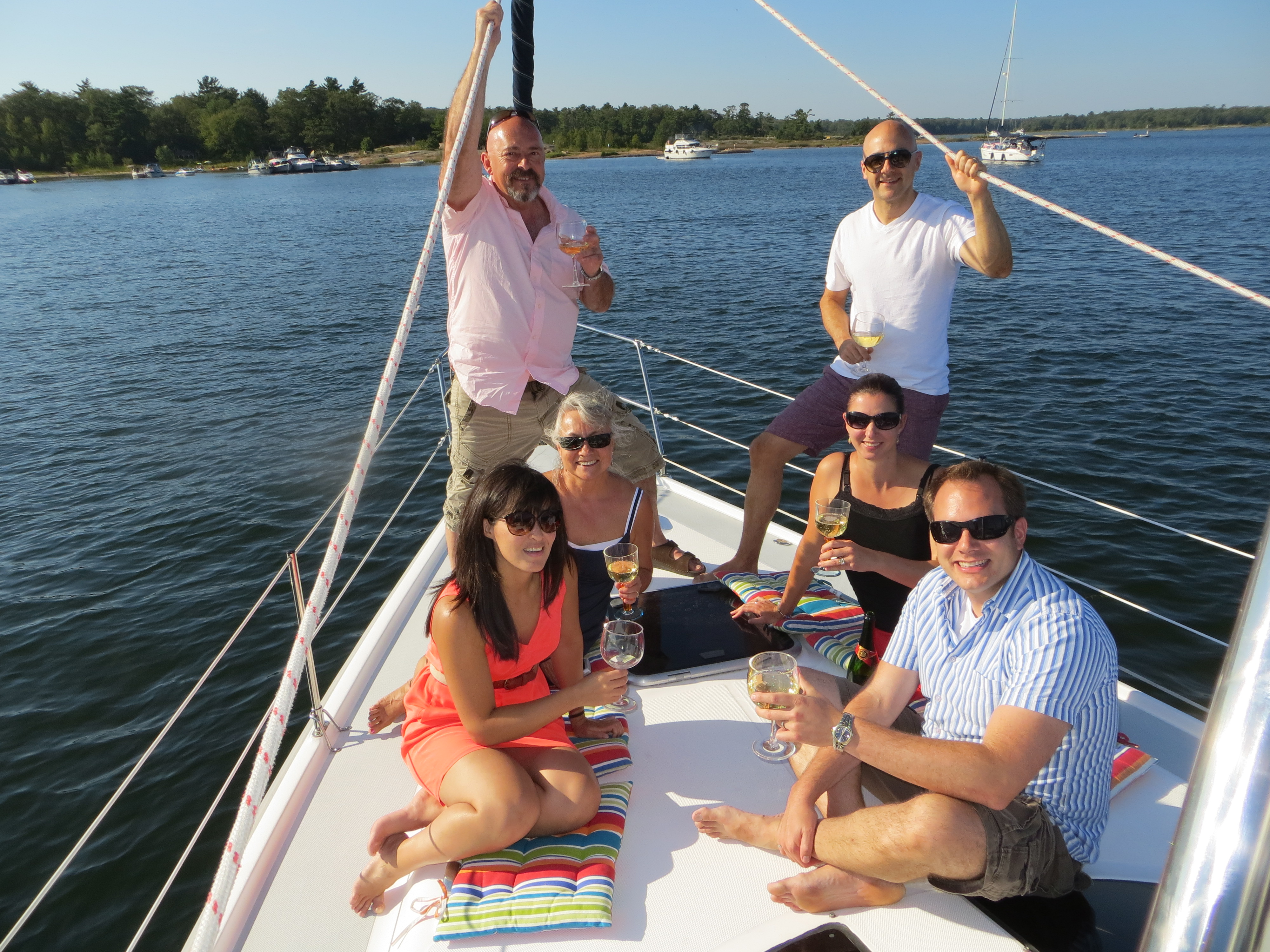 "We liked most the crew's laid-back attitude, flexibility, and amazing ability
to accommodate us completely.
Truly excellent!
Included us in steering the boat!
The meal was delicious!"
The Robitaille Family

"Great Experience!" "Friendly staff, fun atmosphere. Thank you!!"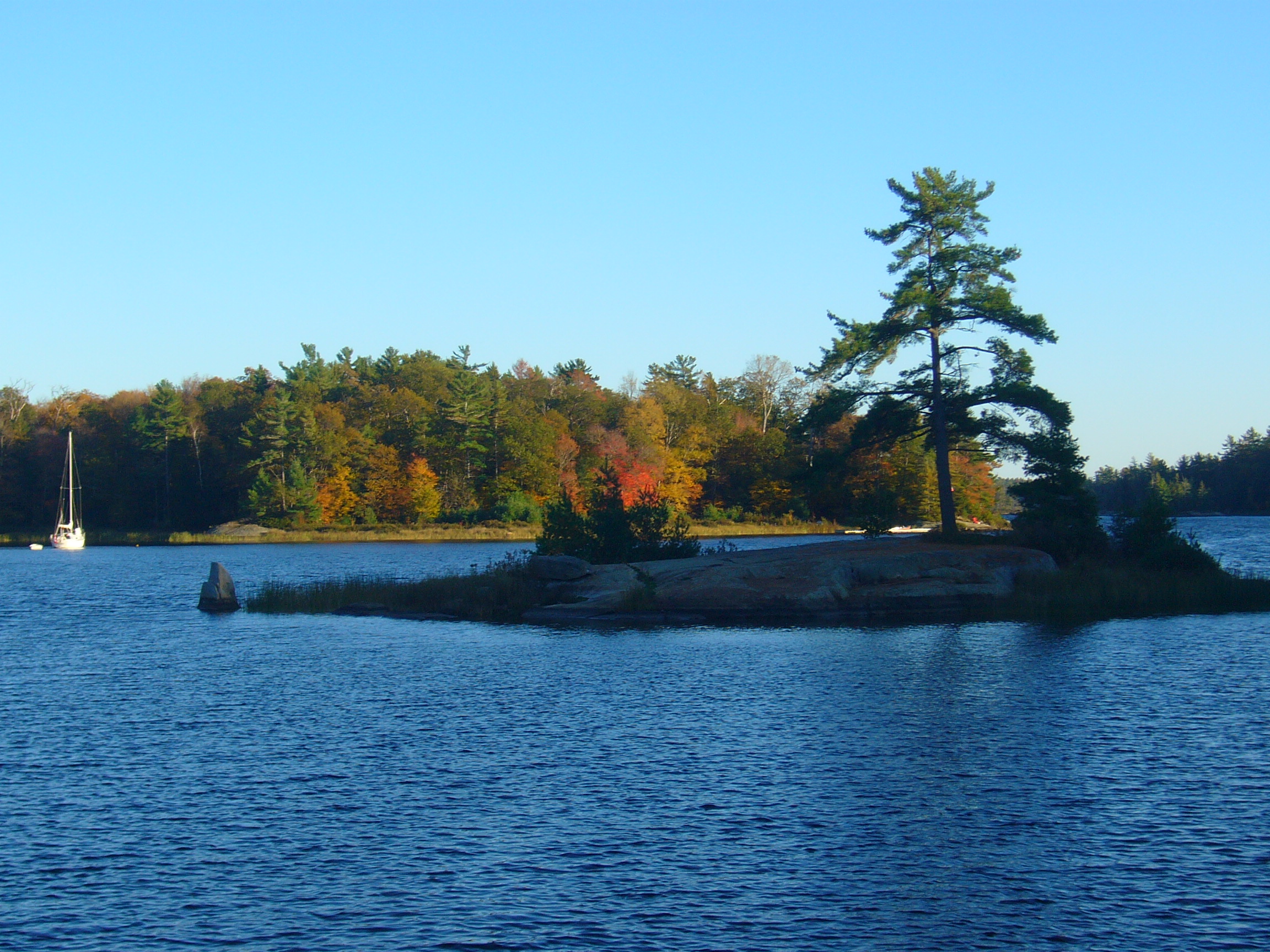 "Feel really safe, the team was always informed and aware of what is happening. The crew were friendly and helped us relax - that was what we needed the most! We learned many things about sailing and got to practice."
Simona, Titu and Children
"Very relaxing, custom built to our needs and accomodating with children."
Jennifer, Joshua & Children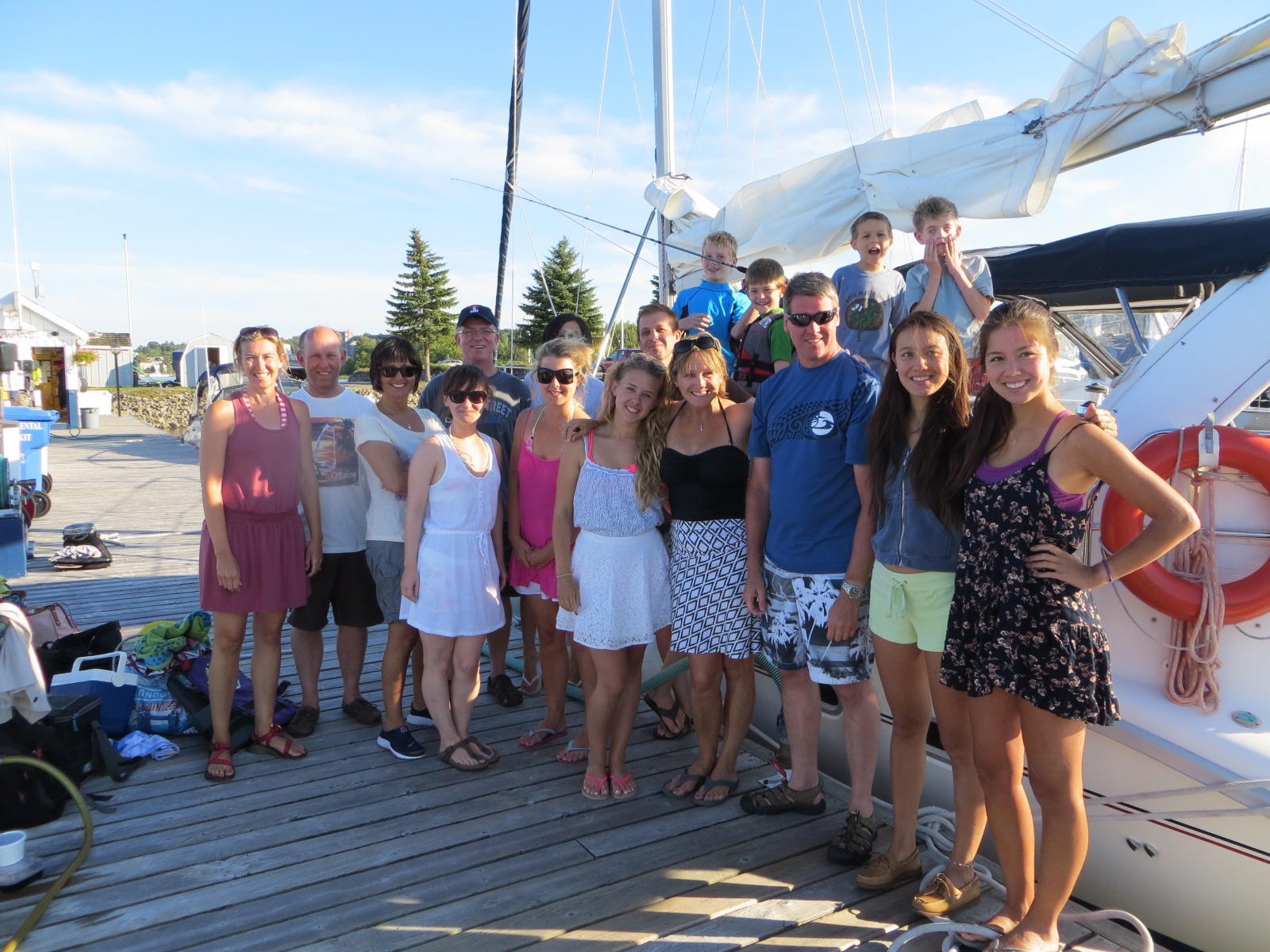 "Everything was great for our large party. Wouldn't suggest changing anything!. Very flexible with our travel plans. Great, friendly crew. The boats were emaculate and a pleasure to sail on."
Paul with Family and Friends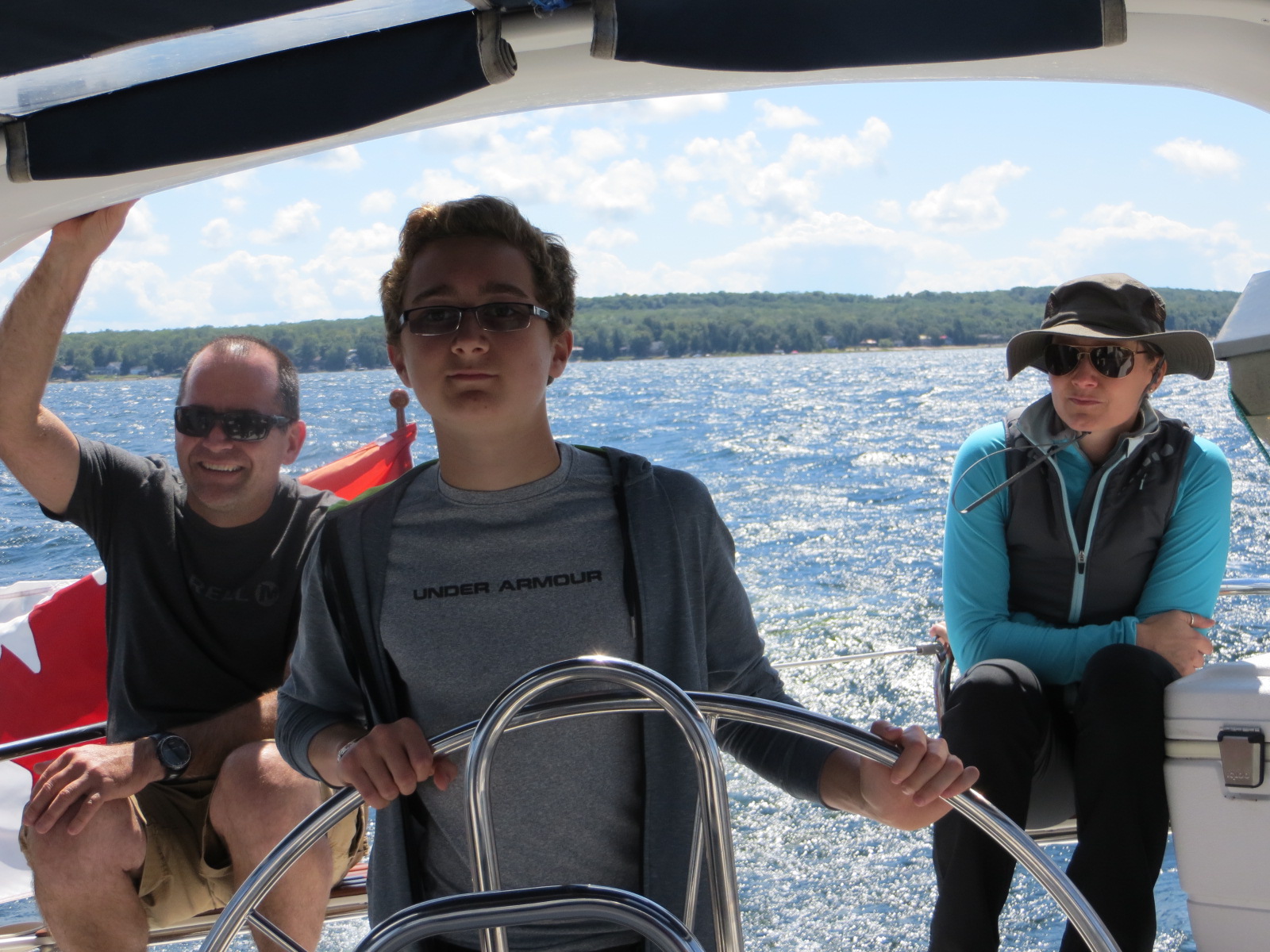 "Allowed tons of hands on experience. Learned by doing. Relaxed manner was so nice. We had more sailing time than expected."
Laury, Trevor, and Karter
"Loved it all! Enjoyed the experience and appreciated the opportunity to sail. Beautiful choice of anchorages. Liked most the beautiful landscapes, the teaching and the crew."
Frank, Elena, and Children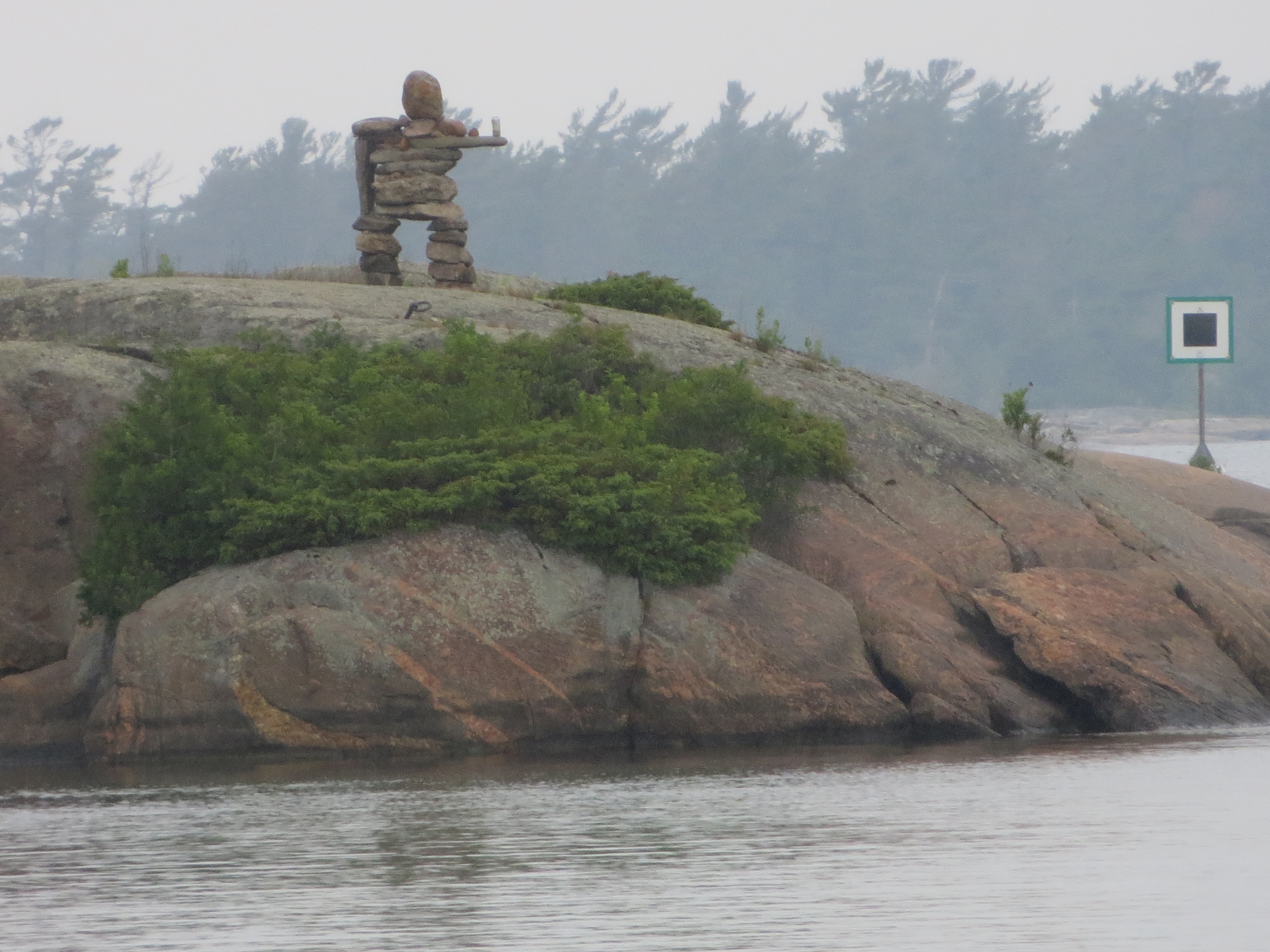 "We liked most: chance to experience sailing first hand being at the wheel. Warm friendly inviting crew willing to share information, opinions and facts."
Mark & Cheryl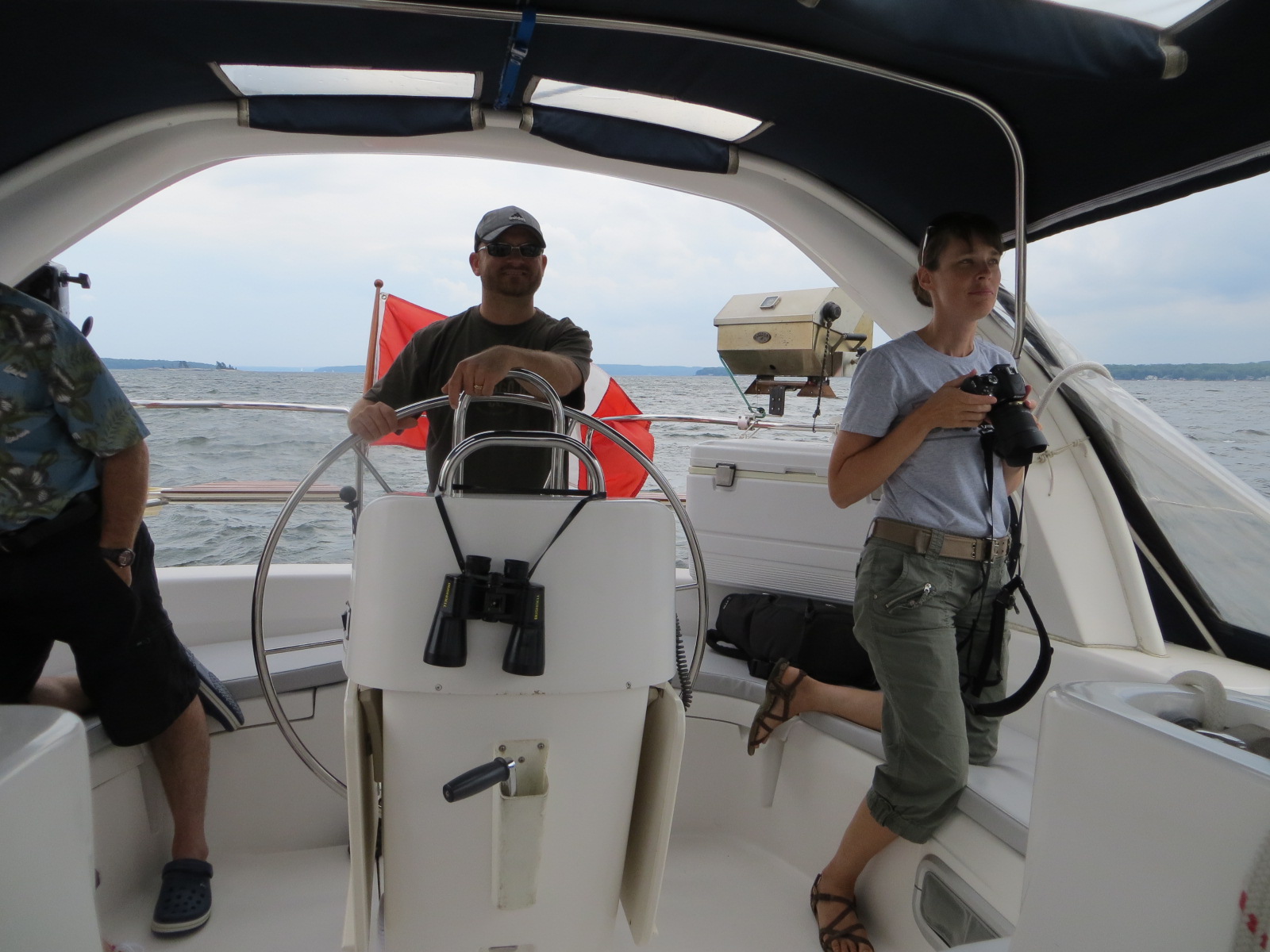 "Felt Safe. Learned some sailing / boat facts. Knowledgeable and friendly. Thank you for a nice sail!"
Michelle & Bill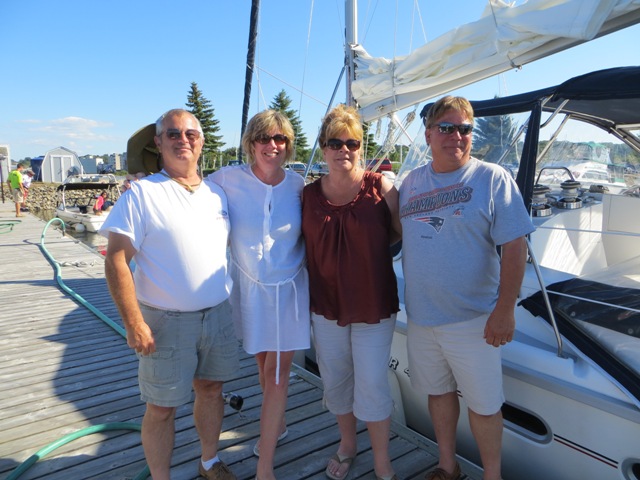 "Enjoyable day and liked all the information shared!
There was not anything we did not like!"
Bill & Janine
Joanne & Roger
We liked most:
"Being able to do it all; the flexibility to go where we wanted; the crew; able to bring kayak, snorkel gear, fishing poles, chairs, etc."
"The friendliness & willingness to share knowledge & personal lives and experience; the collaborative approach to making plans.
- thanks so much for an awesome experience!"
The Roth Family

"Enjoyed the crew - wonderful people. Enjoyed the opportunity to take the helm & to help out with sailing duties. The boat was fully equipped. We loved the anchorages chosen and loved the overall sailing experience!"
Alan and Irene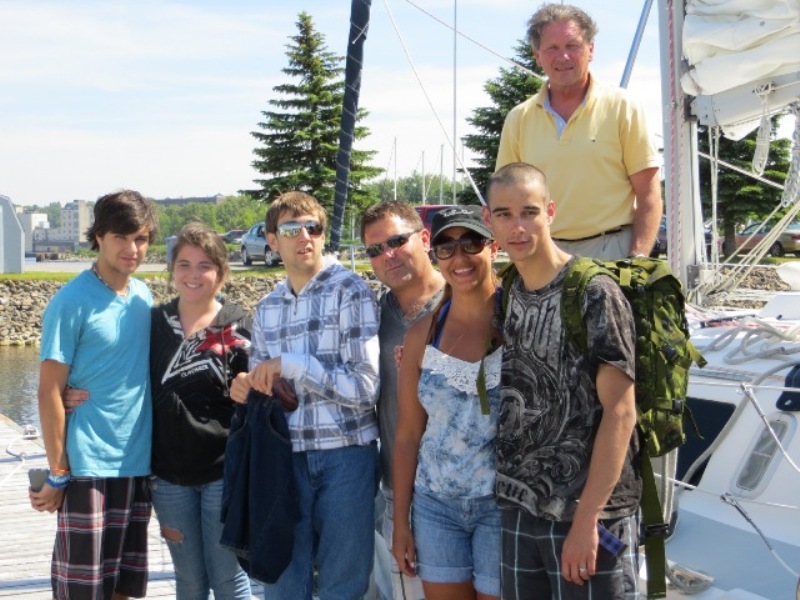 "Thank you so much for making us feel so comfortable and for letting us do as much or as little as we wanted. It was great. We all got to drive the boat but we also got to take advantage of some much needed relaxation. It was a great family adventure."
Lori & Chris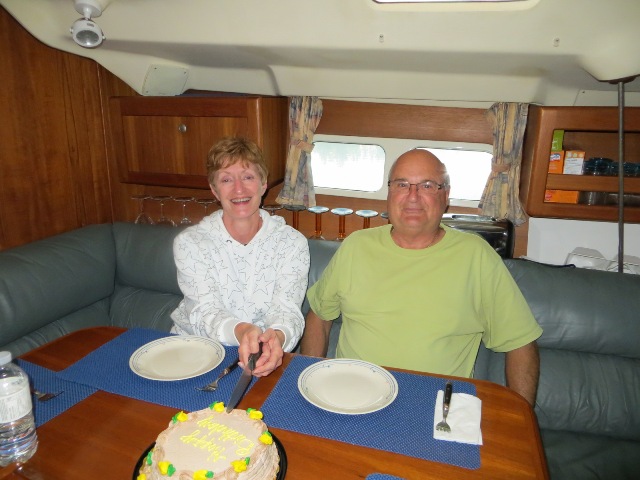 "We were treated more like family than clients."
Dave & Judy Hodgson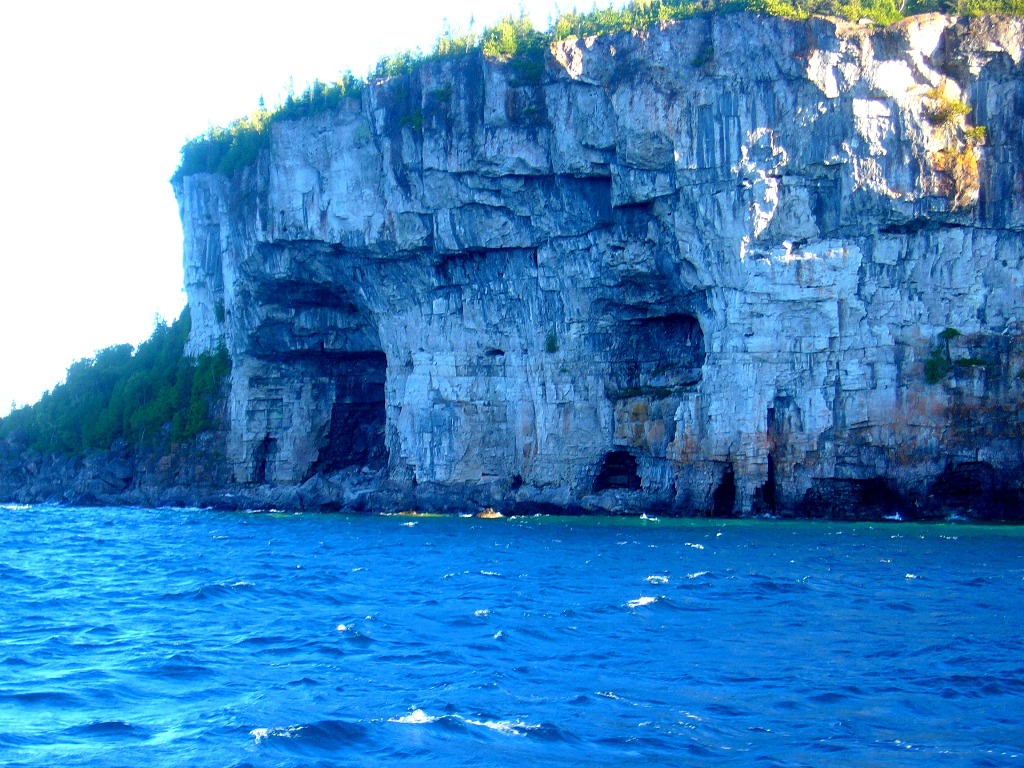 "Captain Bill was very flexible and worked around our schedule and our children. The information shared was very thorough and the "learning by doing" is an excellent way to learn to sail. The anchorage points were beautiful and beaches very nice. This was one of our family's best vacations!"
Shannon and John McDougall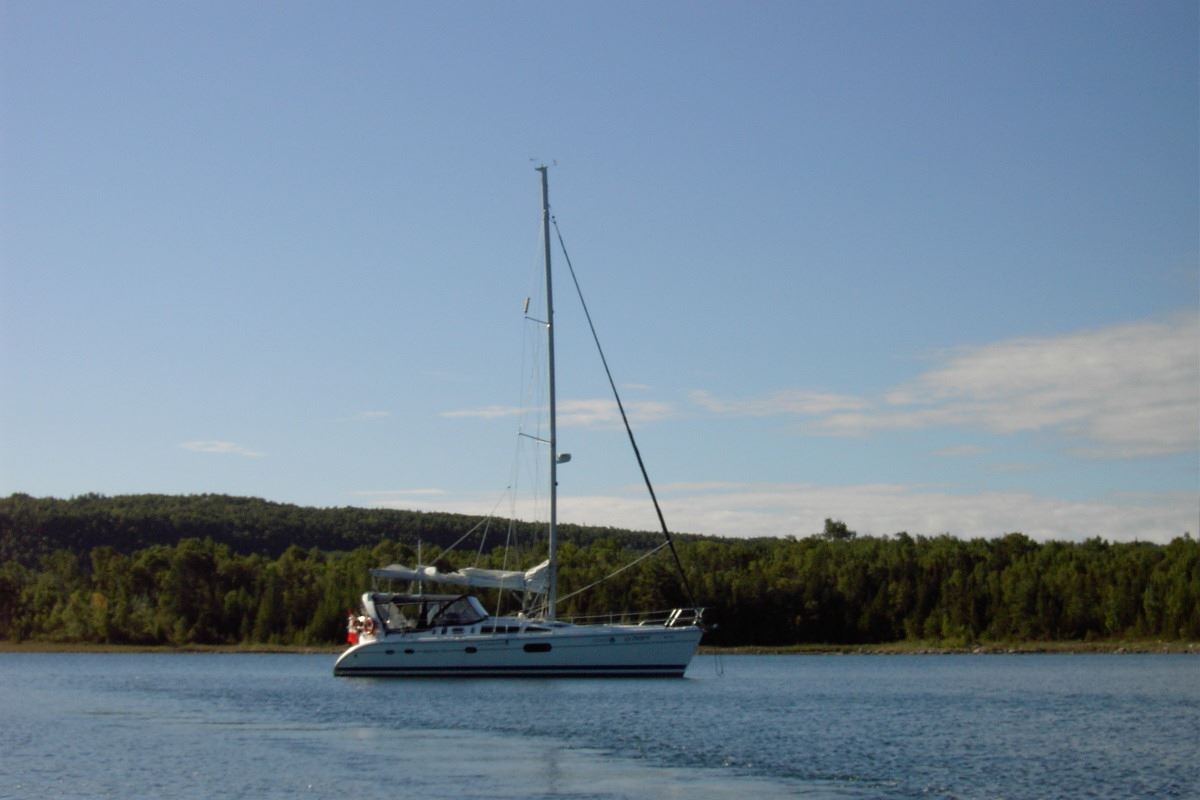 "Skipper was extremely knowledgeable about the area and activities for our group. Very friendly and concerned about everyone's safety and well being."
Edith Michel and Family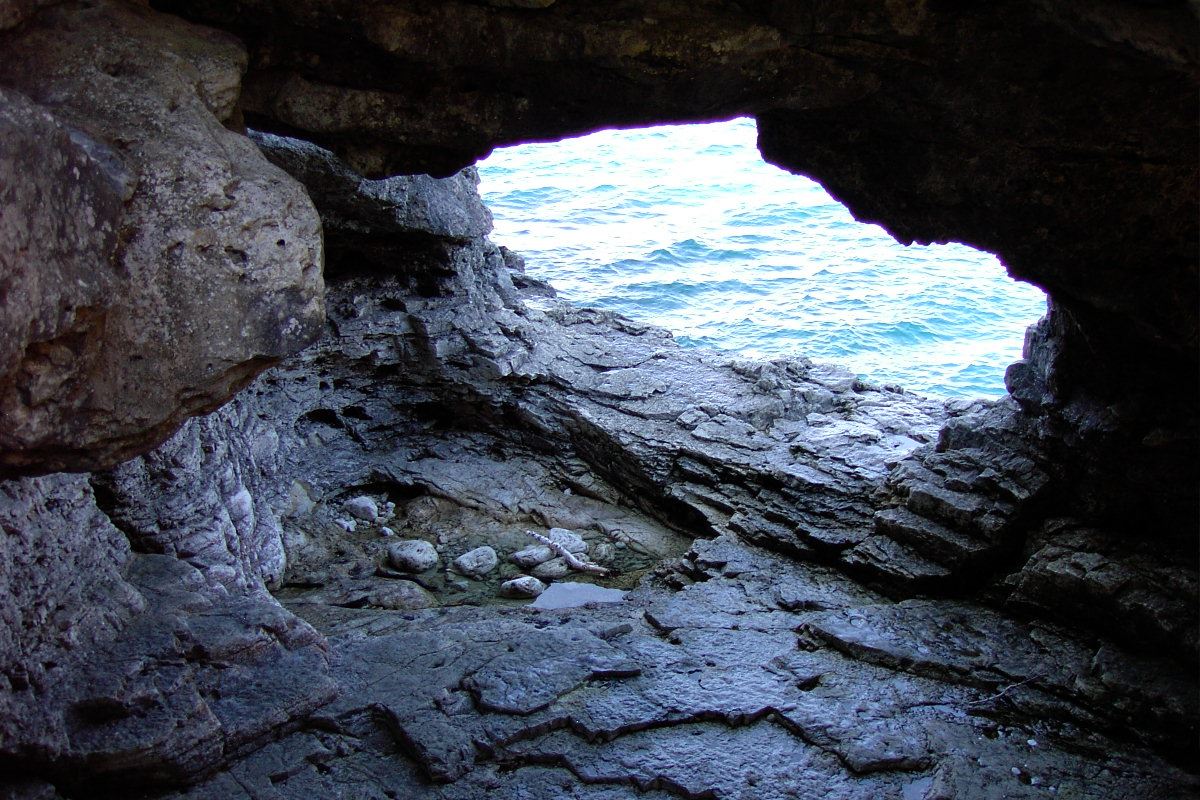 "It was an excellent experience - nothing needs to be improved!"
Gisela and Doug


"As a long-time bareboat charterer accompanied by three newcomers to chartering, it was particularly delightful to sail worry-free and hassle-free. Our captain went above and beyond normal expectations in teaching."
Janet Greenwald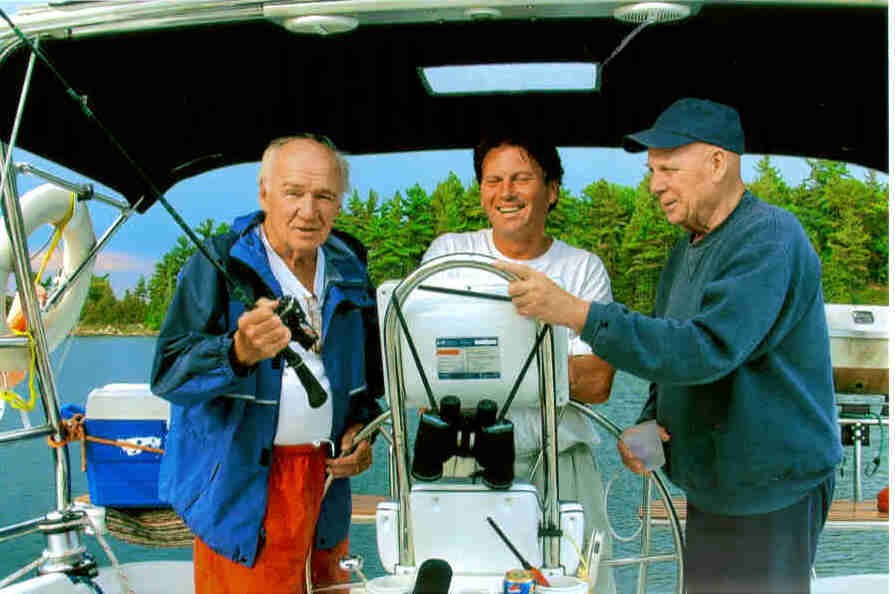 "I wish all skippers were like Bill."
Maurice Slap
"Wonderful boat! Great skipper! Beautiful views!"
Angela Walter
"We had a terrific vacation with you and we were especially impressed with the knowledge of the area that you have. You knew some great places to anchor for the night and we did see the most beautiful scenery."
Gail Wall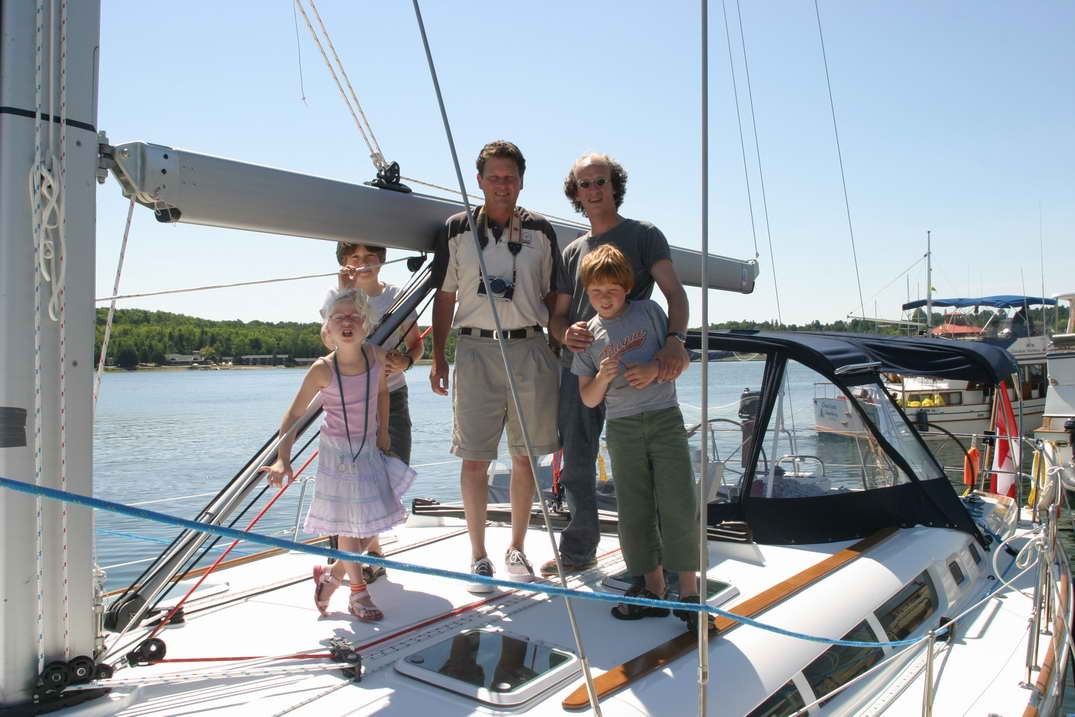 "We liked most the way our Captain could instill trust and confidence to a person new to sailing. He had a relaxed and positive way of teaching and correcting."
Don and Marj Rogers
"We liked best the local knowledge of the Captain, and the cleanliness of the boat."
Rob Mirman
"We did have a once in a life time experience with you up North."
Frank and Maria Harrison (about their Captain)


"I liked everything! The boat was beautiful, and the Captain was helpful and flexible. Thanks for a great week!"
Alli Meyer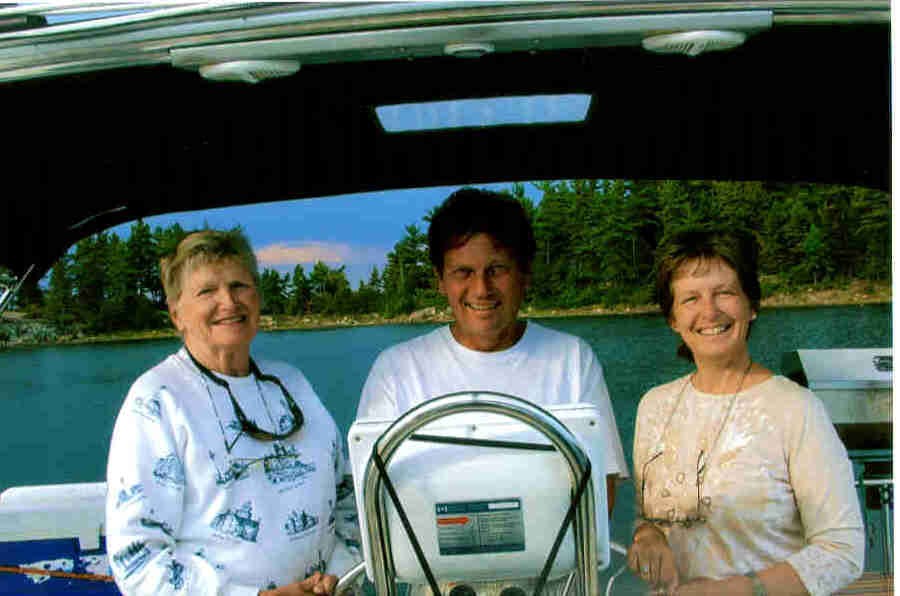 "Bill was great as a Captain. Very personal and helpful to first time sailors."
John Brown
" Excellent Skipper & host. Our charter experience was just great!"
Don and Peggy Harrington
"We had an excellent sailing experience with our Captain, and were very pleased with the service and expertise that he provided. Our cruise was a tremendous success."
Brian and Natalie Tissot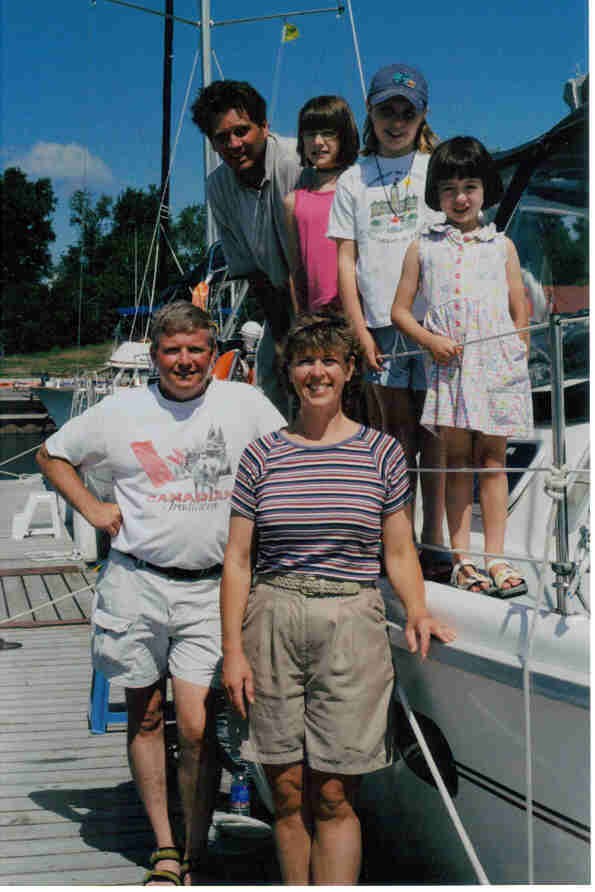 "Everything was excellent!!!"
Kevin and Linda Lee and Children